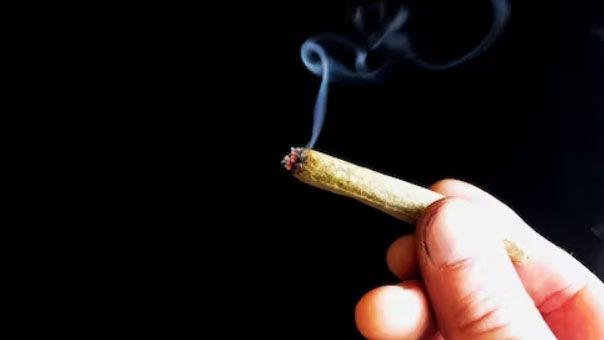 317,793 people arrested for pot possession in 2020 despite growing legalization movement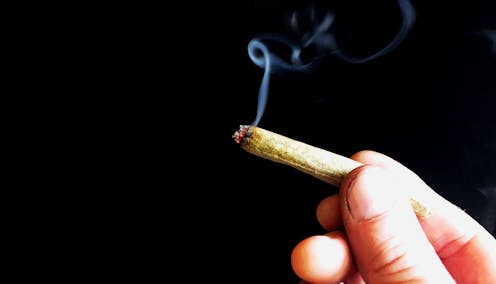 It's the first year that most drug arrests were not for marijuana possession. Cappi Thompson/Moment via Getty Images
That arrest number may sound high, but arrests have actually been going down each year since 2010 as more states legalize medical or recreational use of the drug. In 2019, for example, more than 500,000 marijuana possession arrests were reported, so the 2020 arrest numbers represent a single-year decline of 36%.
In another sign of change, 2020 — the most recent year for which I consider the data reliable — was the first year that marijuana possession was not the most common cause for a drug arrest. Out of roughly 1.16 million drug arrests nationwide that year, 36% were for possessing "other dangerous nonnarcotic drugs" like cocaine and methamphetamine. Just over a quarter (27.5%) were for possessing marijuana.
Despite these declines, racial disparities have not changed over the past decade. Black Americans accounted for about 38.8% of marijuana possession arrests in 2020 despite representing just 13.6% of the U.S. population and using marijuana at the same rate as white Americans, according to the National Survey on Drug Use and Health.
There are some caveats to consider when looking at 2020's figures. Safety measures taken to limit the spread of COVID-19 — like lockdowns, school closures and work-from-home mandates — resulted in fewer police-citizen contacts. The number of arrests for all drugs fell by 25% compared with 2019, even though no other drugs were legalized that year. Still, arrests for marijuana declined at an even steeper rate.
New data reporting problems
Arrest data for 2021 is also problematic, but for different reasons.
Since the 1920s, the FBI has published crime statistics reported by local law enforcement agencies using the Summary Reporting System. This system always had limitations, notably only counting only the most serious offense even when an arrest involves more than one charge. To improve data collection, the FBI created the National Incident-Based Reporting System in the 1980s. The new system, NIBRS, collects much more detailed data.
The FBI has been trying to get law enforcement agencies to use NIBRS for years. Because the transition has been slow, the FBI has continued reporting crime data from the old system, too. Advocates, journalists and researchers like me relied on the old system because more police departments used it.
But on Jan. 1, 2021, the FBI started reporting only NIBRS-collected data. The agency insists this is not a serious issue, but only 52% of agencies fully reported data last year. Two of the nation's largest police departments, New York City and Los Angeles, did not report at all.
The low rate of agency participation suggests the FBI's 2021 estimate of 170,856 marijuana possession arrests is a big undercount. For instance, in 2020, Florida reported 68,614 total drug abuse violations. In 2021, it reported 104 — even though there were no changes to drug laws in the state between those two years. Though growing pains are expected with a major data collection transition, as a researcher I find it concerning to have such low confidence in the numbers meant to capture how laws are enforced.
Other measures to consider
Arrests for cannabis possession are dropping, but that doesn't necessarily mean that the legal consequences of marijuana use are disappearing.
Courts often require people to go to treatment for cannabis use. The legal system has been the largest referrer to treatment for cannabis use since 1995. In 2019, courts, probation and parole offices and diversion programs referred more than 100,000 individuals for cannabis use treatment. That accounts for roughly half (49.2%) of all cannabis treatment admissions to publicly funded facilities. Roughly 30% of these justice system referrals came from states in which marijuana use and sales are legal.
In research currently under peer review, my colleague Christopher Kulesza and I show that legalization is not associated with a significant decline in justice system referrals to cannabis treatment. Black and Latino adults and juveniles are more likely to be referred to treatment by the justice system than their white counterparts in both states in which marijuana is legal and those where it isn't.
Failure to comply with mandated treatment programs can result in the same negative consequences as an arrest and conviction, including detrimental effects on an individual's health, education and employment prospects. Our findings, along with other research, suggest that policymakers who want to reduce these consequences must find ways to root out arrest practices that unfairly target minority users and pay more attention to who is being referred for treatment.
Katharine Neill Harris received funding from Ohio State University's Drug Enforcement Policy Center for the research project discussed in this article.
This article is republished from The Conversation under a Creative Commons license.
Feeling low energy? Here's what you can do about it.
If you have poor credit or no credit history, choosing the right credit card can be difficult. There are options out there, but you need to ha…
Don't forget your shoulders! Flexibility in your shoulders can do more good than many think and so will mastering these key stretches.
With many people still working at home due to the COVID-19 pandemic, email etiquette is more important than ever.
If you're like a lot of students, your freshman year of college brings a lot of firsts. Veuer's Maria Mercedes Galuppo has the story.
With these solo travel tips, your next adventure might be your best yet! Buzz60's Chloe Hurst has the story!
Imagine being offered a job on a first come first serve basis without needing a resume, and in some cases, a background check. This is what "o…
Everyone knows the importance of wearing SPF when out and about but is it really necessary when indoors?
A 2022 study has revealed widespread fears about the fate of Social Security. A CPA and former Wall Street investment advisor shares his thoughts.
Your pancreas may be small, but it is extremely important when it comes to keeping us healthy. Here are five signs that your pancreas isn't wo…
Buying a home as mortgage rates continue to rise can be tricky. Buzz60's Keri Lumm reports.
We were told our whole lives to stand up straight. But why? Yair Ben-Dor has more.
November brings to mind Black Friday, but the best deals on certain items can be found right now – and some deals that are tempting, are bette…
As autumn slowly creeps into winter, you'll see less and less wildlife activity in your garden. Here are five ways you can attract wildlife to…
Gardening and spending time in nature has been proven to relieve the pressure and stress that comes from everyday life.
Denial of responsibility!
TechiLive.in is an automatic aggregator around the global media. All the content are available free on Internet. We have just arranged it in one platform for educational purpose only. In each content, the hyperlink to the primary source is specified. All trademarks belong to their rightful owners, all materials to their authors. If you are the owner of the content and do not want us to publish your materials on our website, please contact us by
email – 

[email protected]
. The content will be deleted within 24 hours.