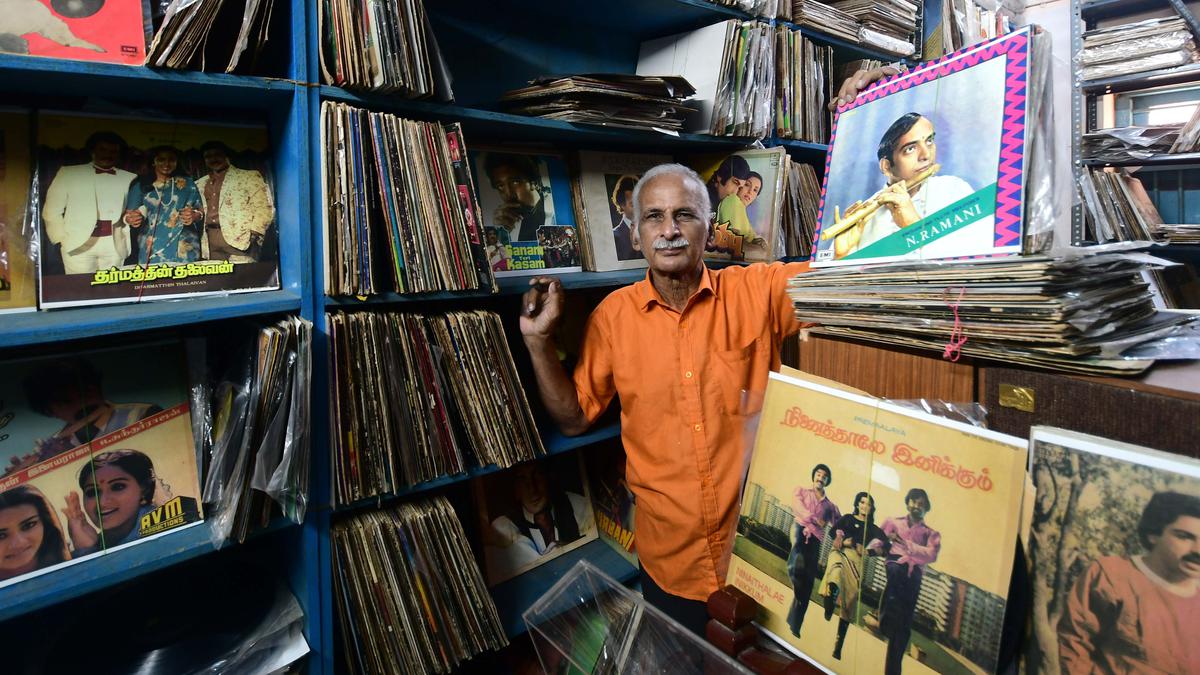 It's 4 on a Sunday evening, and 73-year-old A.K. Sreeramulu of Rhythm House in Purasawalkam, Chennai, sounds happy. He's just back from Anna Nagar — with him are a turntable, a set of speakers and 80 LP records, worth ₹ 22,000. Someone he knows alerted him about a family that was looking to give away its vinyl collection. And, he set off on his usual 4 p.m. outing for vinyls. Those LPs joined the thousands of Indian and Western classical and film music vinyls already stacked in Sreeramulu's store, a much-venerated haunt for vinyl lovers from across the country, and abroad too.
In Mumbai, 64-year-old Pilak Bhatt of Music Circle, Kandivali East, has been a favourite of collectors for over 15 years. A former accountant, he decided to do what he loved once he turned 50. The turntable and vinyls were a familiar world for Pilak, who grew up with parents who loved music. "Analog sound is much more natural, it is warmer and uncompressed. When you listen to music on vinyl, you hear it the way it was recorded. Also, the ritual of holding the record, cleaning it, and placing the needle — there's a certain pride of possession," he says.
I cannot agree more since my 20-year-old son takes care of his vinyls the way I once took care of him.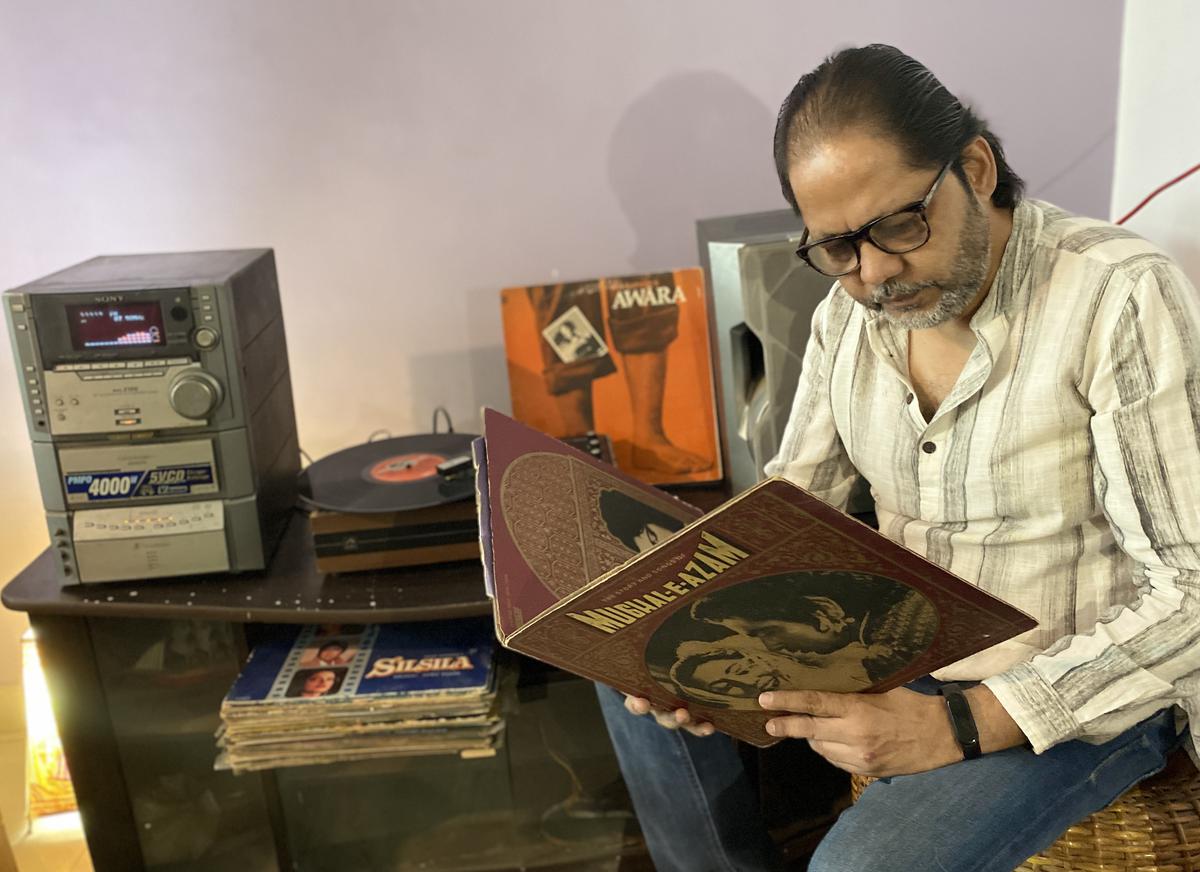 This is something 56-year-old businessman Manish Rathore, who lives in Lucknow, concurs with too. Among his passions are music and films, and Manish has about 500 records, some handed down and some collected. "It helps that Lucknow is a city with history. You can find some gems in old stores," says Manish. Among his collections are dialogues and music of Hindi films from the 1960s and 1970s. He also collects cassettes.
"I go for the nostalgia and sound quality. The art work is a major temptation too. Also, with LPs, you get the full list of credits for old songs, which helps you appreciate all those who created it," says Manish, who has  Pakeezah,  Alam Ara, and the dialogues of  Mughal-e-Azam,  Kalicharan and  Kala Pathar among others.
After a break of close to two decades, when there were enormous number of sellers but no buyers, vinyl is back in demand. The best part is many young buyers are scouring physical and online stores after reading up on bands and singers, and are curating their collection.
An expensive hobby
Vinyl is now an expensive hobby. Which is why when someone gifts away a collection, people grab it. And that is how we now have an LP pressed in 1965 on 'The Early Phases of Diabetes Mellitus', produced by Excerpta Medica Foundation under a grant from Pfizer Laboratories. And, there's a line about the jacket design too: "The artist has depicted a normal and a diabetic GTT curve enclosing the gray area of prediabetes."
Vinyl lovers can gush forth on the art and artists who came up with creative covers. Some of the older vinyls carry an explanation about the cover design too.
The others too mention the cover design artists. And then, there's the Internet, a treasure trove of information on why an album cover is special.
I'm reminded of the classic cover of  Aradhana, Runa Laila's glitzy 'Super Una' and Mithun Chakraborty-starrer  Disco Dancer. Each one distinct, each one seared in the mind, among the hundreds of LPs at home.
As a gifting choice
Sometimes, people get drawn into the world of vinyl by chance. Like cinematographer Sandeep K. Vijay and psychology student Sruthilaya Subiksha, who reside in Chennai with their cats and run the Instagram page Played In Madras. They love all things old — they shoot on film, they have old furniture… and it was only fair they were gifted a turntable for their wedding in 2021. Before they knew it, the couple turned vinyl collectors with over 250 records. During a month-long holiday to Europe last year, they set aside time to visit vinyl stores. They returned with a suitcase packed with vinyls.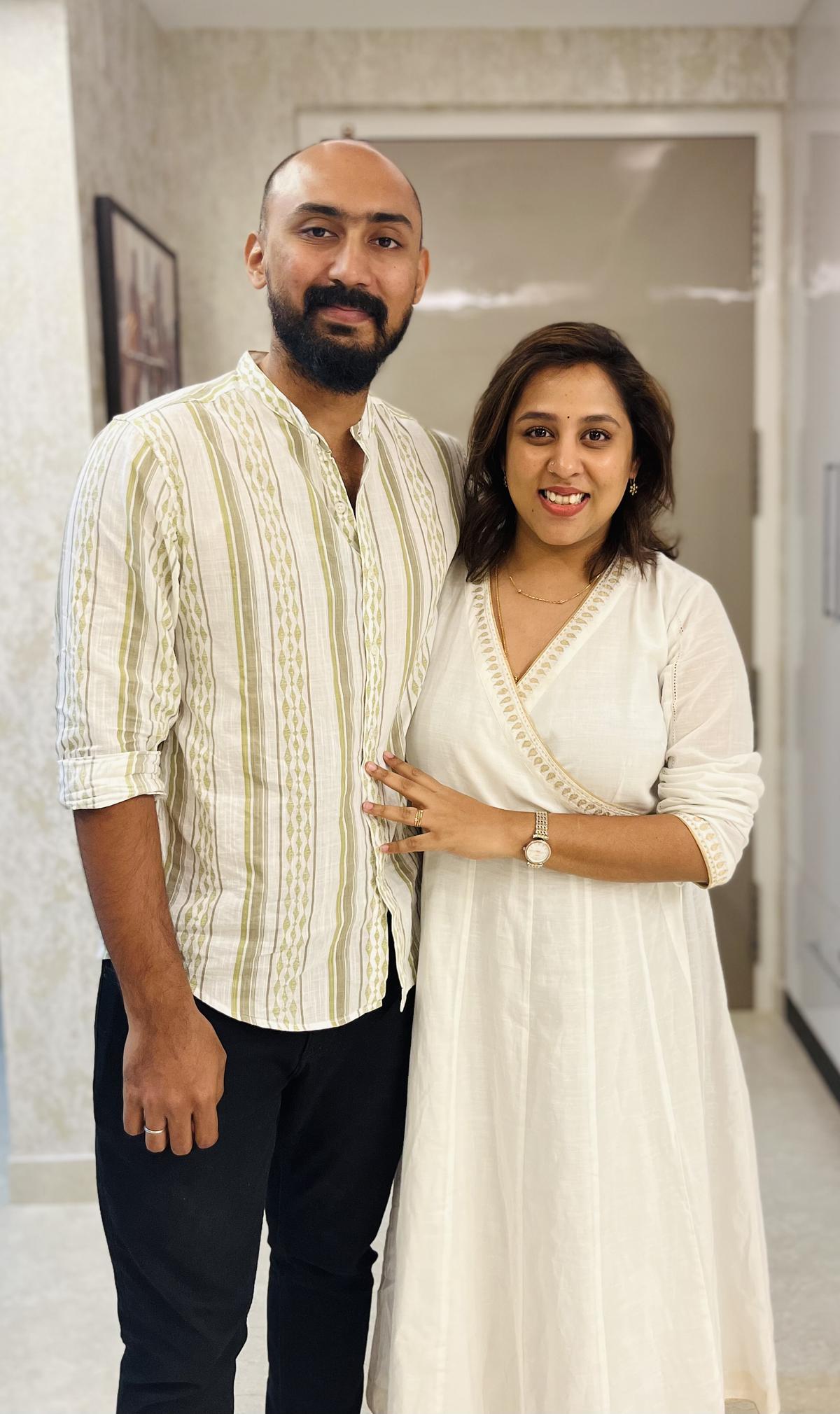 They also scout for people and places in Chennai who have good collections. They are regulars at Sreeramulu's store, where they found Queen's (Sandeep is a huge fan of the band) 'The Game' LP. And, they managed to source Ilaiyaraaja's 'How to Name It' and 'Anjali' from a collector in Chennai and got them signed by the maestro himself. Many a times, price is not really a criteria. "We go searching for vinyls and land a gem, sometimes. This is more exciting than buying from a store. Like people impulse-buy clothes and jewellery, we impulse-buy vinyl," laughs Sruthilaya, whose morning begins with coffee and the music from the turntable.
"What I love most is that with vinyls, in the world of singles, you can listen to the full album, a composer's body of work. That's a privilege," she says.
Attracting young clients
Pilak smiles when he speaks of his younger clientele, who form 30 per cent of his buyers. "Some come with their parents, some young adults have disposable income and are rediscovering the joy of listening to music on a turntable, like they used to in their childhood, and are introducing their children to it." He too concedes the cost can be prohibitive for some. "We do sell LPs for as low as ₹ 200. But it can go up to ₹ 2,000 or more, because of the sheer cost of import (the duty goes up to 50 per cent). If local manufacturers get back into pressing vinyls, the cost will come down," he says.
According to Pilak, "Vinyls are a throwback to a gentler time. Even now when I play the Gauhar Jaan record, I get the feeling of listening to her live." This is history and culture and has to be preserved, adds the store owner, who bought his first vinyl on Bombay's Linking Road — "my mother took me and I bought Chubby Checker's 'The Twist', which was very popular then".
Pilak mostly sources his LPs from private collectors. "Vinyls make for great gifts too," he says.
What has made the life of vinyl lovers easier is the relatively affordable cost of turntables (they begin from ₹ 4,000 and go up to a lakh and more). Some people sell refurbished turntables that were sold by vinyl lovers who did not know where to find the stylus and needle in vinyl's twilight days.
"The collectors form a happy community that loves discussing everything from turntables, speakers and amplifiers to needles. When I go to the Mahindra Blues' Festival with my collection, people tell me vinyls remind them of a joyful past," says Pilak, who does business while listening to Carlos Santana and the late guitarist Jeff Beck.
Sreeramulu, who hails from a farming family, got into vinyls in 1970, when they were a rage. And then, suddenly, in the 1990s, he realised there were no buyers. "I even sold some land to keep buying records from people who were disposing of them, because CD players had come in. Some were going to the bin, I could not allow that, and so I kept buying. At one time, I had 1.7 lakh vinyls. And then, just like they had faded, vinyls made a comeback," he says.
"Andha sound izhukudhu" (that sound draws you in)," says Sreeramulu, who says that the maestro and M.S. Subbulakshmi's 'Venkateswara Suprabhatam' continue to rule the world of vinyls in Chennai. "People wait for a good LP of Ilaiyaraaja's music. If I get a stash of good quality ones, I can sell even a thousand on a single day. That's the power of his music on a turntable," he says.
Denial of responsibility!
TechiLive.in is an automatic aggregator around the global media. All the content are available free on Internet. We have just arranged it in one platform for educational purpose only. In each content, the hyperlink to the primary source is specified. All trademarks belong to their rightful owners, all materials to their authors. If you are the owner of the content and do not want us to publish your materials on our website, please contact us by
email – 

[email protected]
. The content will be deleted within 24 hours.