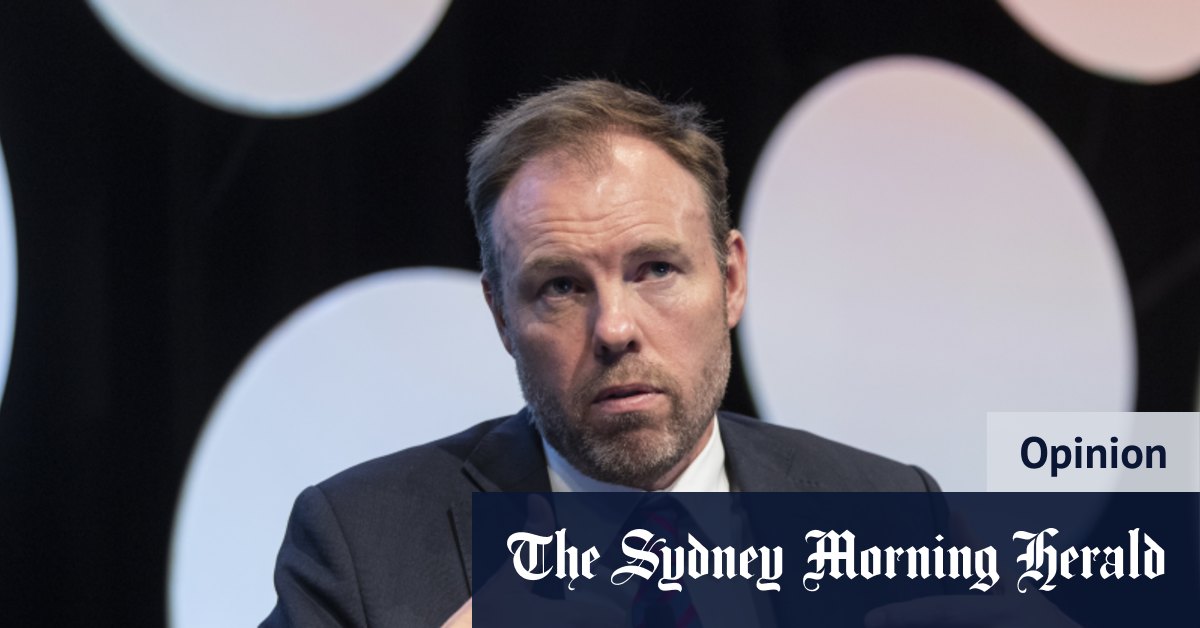 PM's surprise investment in a better class of economic debate pays off
It's usually been led by neo-classical, rationalist warriors. Brennan fits the bill, but he's far more open-minded, widely read and persuasive than his predecessors.
In a speech last week, Brennan noted that the commission will soon release research on working from home: what it might mean for cities, for our work health and safety regime, the workplace relations system; what it might mean for productivity.
"We analyse these things from an economic perspective," he explained, "and our starting point is a fairly conventional neo-classical framework.
"The conventional economic framework is useful because it helps us think through the forces acting on wages, rents, productivity and – importantly – overall wellbeing. But I do think that to really understand the path of digital technology and its economic impact you really need to combine those traditional neo-classical insights with the insights gleaned from a more evolutionary approach."
Eh? What?
"The evolutionary approach to economics – of which [Professor] Jason Potts [of RMIT University] is a leading practitioner – eschews that narrow profit maximising assumption in favour of the more realistic view that firms face uncertainty – both about the state of things and the future – and do their best to navigate their way through the fog.
"The evolutionary approach stresses the importance of variety – the idea that different firms make different bets based on their subjective hypotheses about what will work; with these experiments submitted to the test of the market and society.
"It stresses that variety can foster novelty. It is not an aberration, but that it's actually fundamentally important – particularly in the early stages of a new technology."
None of Brennan's predecessors at the commission would ever have said anything like that. Recognise that the neo-classical model is just one way of trying to understand how the economy works, and that there are other, quite different ways of analysing economic activity that could add to our understanding of how it ticks? Never.
In an earlier speech, Brennan gave a warning about the relaxed approach of some to the massive build up in deficit and debt since the pandemic. All his predecessors would have shared that concern. But they would never have expressed the warning in such a well-reasoned way.
The new conventional wisdom among economists (to which I subscribe) is that high debt doesn't necessarily have to be paid back. It will decline in relative terms – relative to the size of the economy, gross domestic product – so long as nominal GDP grows at a faster rate than the rate of interest on the public debt – and, of course, so long as you're not adding to the debt.
Brennan's warning: "The risk in the public debate is that this insight – that GDP growth tends to exceed interest rates – is taken to imply something altogether different and much bigger: that debt and deficit no longer matter at all.
"That we can afford the next and the next 'one-off' rise in debt on the grounds that growth rates will continue to outpace bond yields . . ."
Brennan outlines various reasons for not being seduced by this life-was-meant-to-easy view, but focuses on the micro-economic case for caution. He notes, as economists do, that hidden behind the amounts of mere money being spent is the use of "real resources" in the economy. We can print as much money as we want, but what can't be produced from thin air are the land and raw materials, capital equipment and labour that money is used to buy.
Loading
And there are physical limits on the extent to which real resources – as opposed to money – can be borrowed from the future. Real resources bought by the government are no longer available to be used by business for investment and innovation.
True. Good point. Surprise, surprise there's no free lunch. But this tells me we should be trying a lot harder to ensure the money governments spend isn't spent wastefully. We should spend on things governments are prepared to ask taxpayers to pay for.
What doesn't follow is neo-classical economics' implicit assumption that spending decisions made by the private sector are always superior to the things governments spend on.
Ross Gittins is the economics editor.
Denial of responsibility!
TechiLive.in is an automatic aggregator around the global media. All the content are available free on Internet. We have just arranged it in one platform for educational purpose only. In each content, the hyperlink to the primary source is specified. All trademarks belong to their rightful owners, all materials to their authors. If you are the owner of the content and do not want us to publish your materials on our website, please contact us by
email – 

[email protected]
. The content will be deleted within 24 hours.