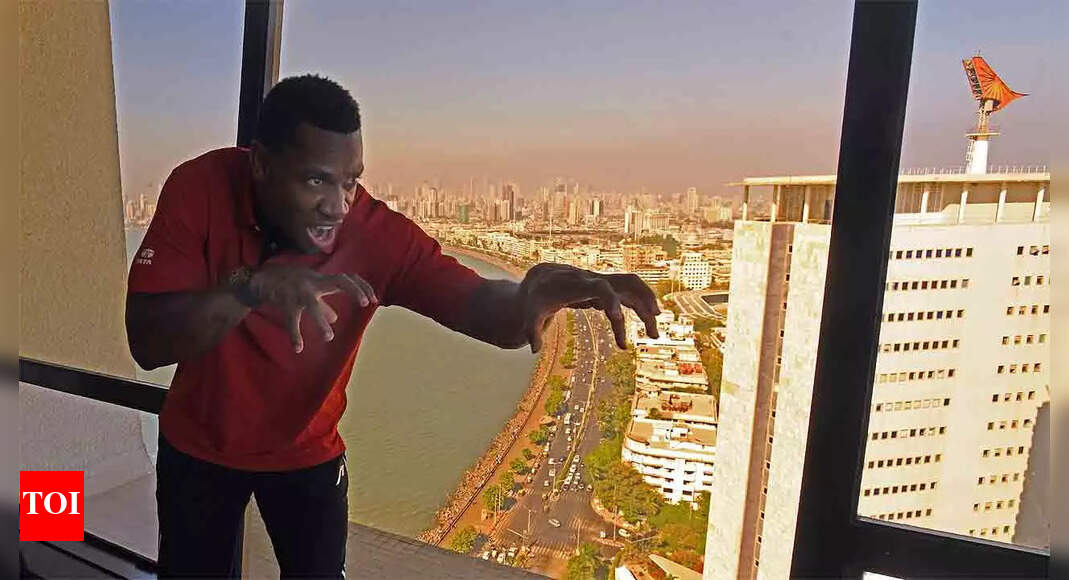 Sprinting was a faster way for me to escape poverty: Yohan Blake | More sports News – Times of India
It was not easy competing in the same era as the legendary Usain Bolt, yet when Yohan Blake thinks back to his humble beginnings, the 33-year-old remains grateful for all that he has managed to accomplish while going up against his more illustrious Jamaican compatriot and long-time training partner.
At the 2011 World Championships in Daegu, Blake would benefit after Bolt suffered a rare disqualification, taking victory in the 100m in 9. 92 seconds, making him the youngest 100m world champion at 21 years and 245 days. There were those who tried to downplay his win, but the chatter ceased after Blake went on to clock the second fastest time ever in the 200m (19. 26) that same year.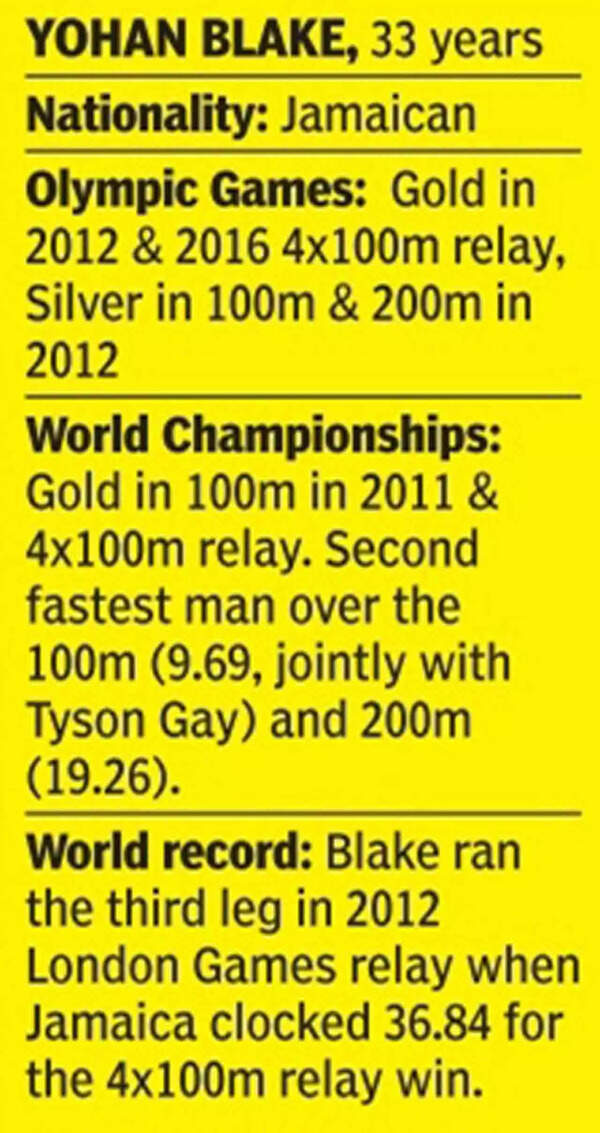 In an interview with TOI, Blake, in the city as International Event Ambassador for the 2023 Tata Mumbai Marathon, reflected on his early transition from a fast bowler to a sprinter, competing against the greatest sprinters in history and more.
We've read accounts about how cricket was your first love and you particularly enjoyed being a pace bowler. If the reports are correct, it was your school principal who noticed your sprinting talent and pushed you to take up sprinting. Is that the way it happened?
89%! Cricket is my first love. My father used to get a cord and tie me in front of the TV to watch Test cricket, so from there my love started for cricket. Then when I went to school, the principal saw me bowling very fast and said you need to go and run, so everything took off from there.
So what about sprinting did you find appealing?
I come from a very humble background. My father and mother didn't have as much money and sprinting was a faster way for me to grow out of poverty, so I used it as a platform for me to escalate very fast, because within cricket, you have to rely on somebody else to pick you. If you are not friends with the selector, they are not going to pick you, so running is about you, what you do! You pick yourself, so that's where it's all different for me.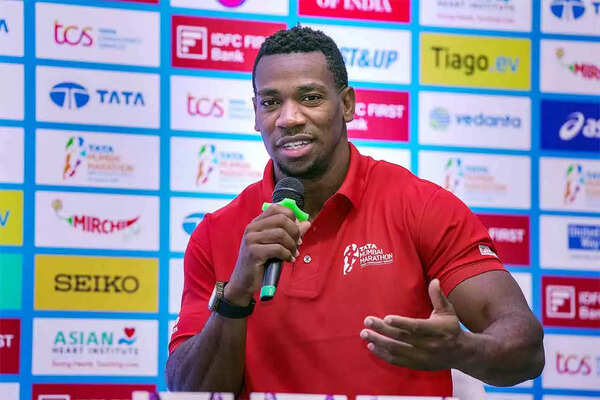 (PTI Photo)
Tell us a little about the 'beast' act you would do when the stadium announcer would call out your name before a race?
To be honest, Usain Bolt actually called me 'The Beast' because of the way I trained because when he's training with me, he knows he's not going to have it easy. So he looked at me one day and said, 'You know you are a beast'. Then I was watching a Michael Jackson video where he was doing the Thriller and I said 'hmmm', so I put it together and just called it the 'Beast pose'.
You ran some insane times but it wasn't good enough for the gold on some occasions simply because you were up against a once-in-a lifetime kind of figure like Usain. Did it ever lead you to contemplate how successful you might have been had you competed in a different era?
You know, many times I have talked about that, if I had been born in a different era, or if this was my time, but when I look back in the Bible, King David, was born in the time of a lot of great people as well. But i think, what I've done, well if he wasn't the fastest man, I would have been, but I love competition. It made me stronger and I'm very grateful for everything that I've accomplished when I really look back at it — going to so many Olympics, World Championships and done what I've done. When you think about India, and there are almost 1. 2 billion people, and when I think of the world population, and I am the second fastest man, I'm grateful.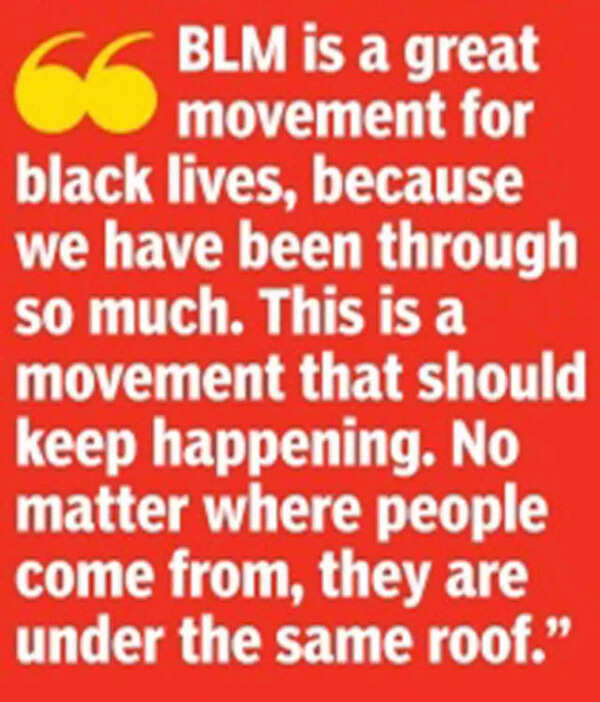 At the 2011 World Championships in Daegu, you became the youngest 100m world champion. But it was a dramatic event because of Usain's disqualification due to a false start. What went through your mind when that happened? Did you feel any added pressure or extra weight of expectation to win with Usain out?
It was very shocking because for the entire year, coach (Glen) Mills was preparing us together to dominate that 100m. Actually I didn't want him to be (disqualified) from that race. A lot of people said 'Okay Yohan, they gave you that race', but no one wants to give you a race. I was very nervous, it was my first major championship and when I saw the false start I said, 'What am I going to do now?' And everything just. . . the adrenaline was just flowing and kept me going.
How troubled were you by people who may have undermined that historic victory by saying stuff like 'Oh but Usain Bolt wasn't there'?
I think a lot of people did that, until I showed my true potential after that. That same year, I went and ran 19. 26 (the second fastest time ever in 200m) and they said 'Okay, he's real!'. Before that, they played it down because Usain went back and won the 200m in 19. 4, which is really fast, and they forgot all about the 100m. But I changed it within the same year and stepped away.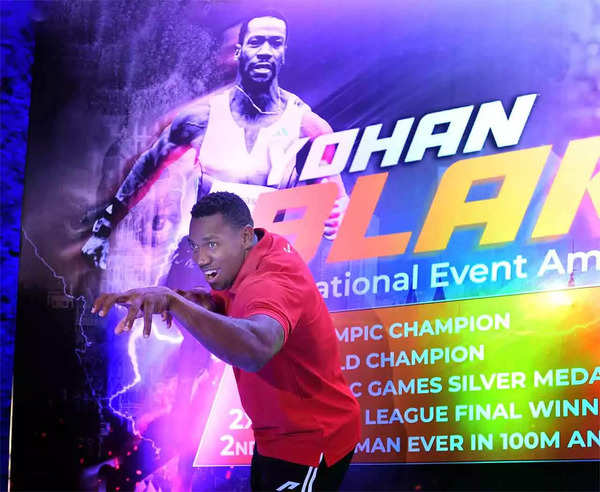 (TOI Photo)
When Usain set the new Olympic record for the 100m in London, he credited you for that, saying how you beating him twice at the Jamaican trials woke him up. After the Daegu win, then your amazing showing in the trials, did you believe you could eclipse Usain in London?
At the nationals, I was in a different level. The coach got us prepared to create dominance in the world. After the trials, I faltered in my training leading up to the London Olympics. I had three or four weeks and I didn't do what I wanted to do in training so it kind of dampened me a bit for the Olympics. Nevertheless, I should have run faster than 9. 75. I was a bit young, a bit naive, a bit nervous. But you are talking about, not just one of, but the greatest lineup in Olympic history — the top five fastest men on the planet — and I was nervous, but I just held my own.
We were treated to great sprinters in the past like Carl Lewis, Maurice Greene, but would you refer to the era you competed in as the greatest era of sprinting, with the likes of Usain, you and Asafa Powell from Jamaica and then the Americans, Tyson Gay and Justin Gatlin?
It was an incredible moment for sprinting. Every race that I went to, I have to come with an A+ game face. Everybody's running 9.7. When you are running against Tyson Gay at that time, you have to come with your A game. Usain's running fast, Asafa's running fast, all those guys running fast, so you have to come with your A game. I think the era was really good.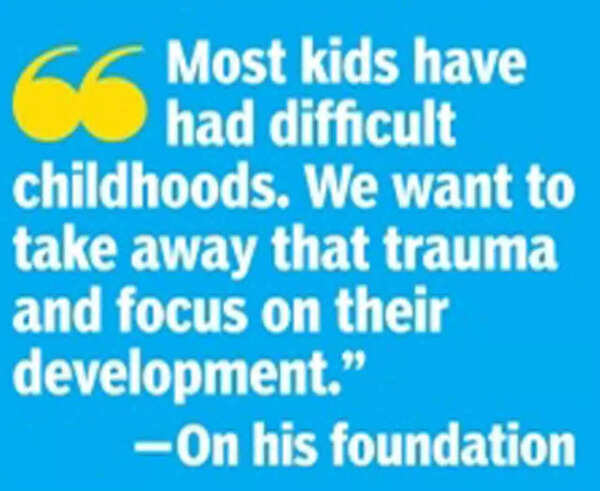 When you are on the start line of the 100m Olympic final, what goes through your mind? How do the nerves hold?
No matter what I do in training, no matter how much I prepare, on the day it's totally different. I forget about everything. Coach would always say, 'Remember what I told you'. But when I get to the line as a young athlete, everything goes out of the window. I am like 'Jesus no!'. But I just look at the row of men and tell myself: 'Listen, I train with the fastest man on the planet, what am I afraid of?'
At what age do sprinters hit their peak?
Peak plateau of sprinters is around 23 to 27. Those are the best years of your life. If you take care of your body, no partying, just take your time and focus on your body, I think you can produce good times. Look at Justin Gatlin, he was fast even at 35-36.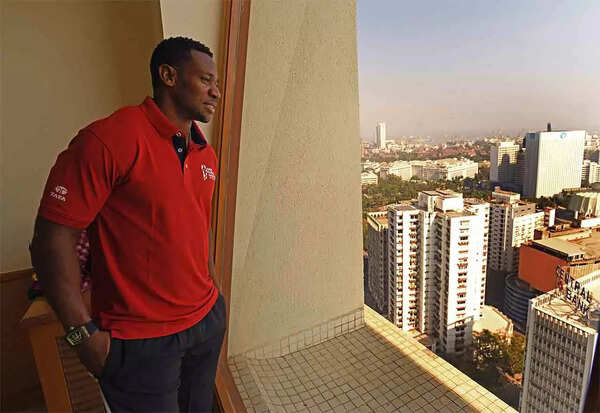 (TOI Photo)
We are curious as to how a tiny island like Jamaica can produce such exceptional track athletes in the world. Good genes?
There is one thing to it. Back in the days, Christopher Columbus stopped in Jamaica and left some of the fastest runners and also left a pack of yam, dasheen and banana. True story (breaks into laughter).
Bolt is 6 feet five inches tall. Height and build has its own advantage and disadvantage as a runner. So, will it take something like a perfectly built young sprinter to get close to his record?
There are a lot of tall guys running today, but many of them can't get up to top speed and even if they do, they can't maintain their stride. But Usain is a special human being. There were some days in training I have seen him do some stuff and I say 'This guy is crazy'. If he takes one stride, I have to take two strides to keep up with him. So he's covering the 100m in 43, 44 steps and I'm taking 46, 47 to run 9. 69! But I'm telling you, the way everything is changing, with a plus 2 (tail wind) behind your back, very nice spikes, fast guy, a wonderful track, anything is possible.

How would you gauge the impact of Bolt's retirement on the 100 and 200m events?
It was a big hit for the world of sports. Yes, when he left, it left a dent also on track and field. But there are some really good guys out there, and if we believe and world athletics and everyone focuses on building the sport around these guys, by pushing them and keep showcasing them, I think it will get that hype and flair again.
You are the brand ambassador of a marathon event and you are one of the best sprinters in the world. What do you think of the marathoners whom you encounter at Olympics and other meets?
I think marathoners deserve the same praise as us because that bridge (refers to the Bandra-Worli sea link) is a very long bridge. I said to myself, 'they have to run all of that and more'. That's crazy. They deserve the utmost respect. Yes, speed kills but that distance kills as well. I can't do that !

Eluid Kipchoge has set a target of running the 42 km distance within two hours, do you think it is humanly possible?
Earlier, I was talking to my manager about that while I was coming here. For them to run at that pace, and it's not slow! It's beyond human. They push their body to a certain level. It's not even funny. It's remarkable.
So, will we see someone run the 100m quicker than 9.58 seconds?
I believe so. The world is changing, technology is changing. No human would have believed it was possible to run 9. 5. If I had not got injured I would have probably got 9. 1, I'm joking. But I believe so. The spikes are changing, the track is changing, the times are changing.
But do you have that kind of sprinting talent developing in the u-20 age group who could take a shot at Bolt's records?
Definitely! They have to just put their mind to it and dedicate themselves to it. I did not want to use cricket as a reference point, but everybody thought Sachin Tendulkar made over 15000 runs, I believe if Virat Kohli stays focussed, he can get over 28000 runs. Anything is possible. Everything is changing — the bat, the pitches and the technology.
Denial of responsibility!
TechiLive.in is an automatic aggregator around the global media. All the content are available free on Internet. We have just arranged it in one platform for educational purpose only. In each content, the hyperlink to the primary source is specified. All trademarks belong to their rightful owners, all materials to their authors. If you are the owner of the content and do not want us to publish your materials on our website, please contact us by
email – 

[email protected]
. The content will be deleted within 24 hours.