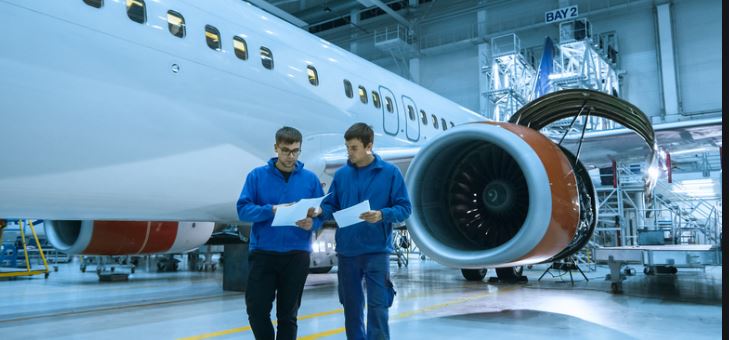 A Career as an Aerospace Engineer!
Aerospace engineer known by different names like Aeronautical Engineers, Flight test Engineers, Aircraft Engineers, Propulsion Engineers and many more, is a combination of disciplines of aeronautical and astronomical engineering. Aerospace engineers design, develop and test missiles, aircraft, wind turbine blades, spacecraft, along with supervising the manufacture of these products. The one who works with aircraft is called Aeronautical Engineers. These engineers usually develop new technologies for use in defense systems, aviation and space exploration. Aerospace is a specialist of areas like navigation and control, structural design, guidance, production or communication methods.
So after learning the basics let's have a look at some of the many advantages of choosing a career in Aerospace engineering.
Job opportunities
Aeronautical engineering is a profession which is in development. Not many people are aware of this term. Therefore the ones who pursue this course are the people to whom the world looks up to. The world of aerospace engineers offers a large number of employment opportunities. You can work as a designer or a researcher or you can directly take up jobs associated with the maintenance and working of the aircraft. There are many organizations providing job opportunities like ISRO, HAIL, Indigo and many more.
High paid salary
Doing a job and getting good pay for what you are passionate about is a very satisfying experience. Aeronautical engineers are very highly paid. Whether you are at a beginner level or an expert in the field you are paid a fancy amount of money. As Aerospace Engineering  is a very critical and challenging profession, it demands a high level of commitment, dedication and hard work from the professional. Although the exact amount can't be quotes as it largely depends on the expertise and skill of that particular professional one thing is sure that this industry offers lucrative salary packages.
Chance to travel
We often think that pilots are the only ones who can travel around the world free of cost but this is not true. Aerospace engineers are also among those lucky bunch of people who get to travel around the world freely. Amazing? Isn't it? The possibilities where you end up working in aerospace engineering is limitless. Travelling around the world is something that fascinates everyone to join aerospace engineering as a career.
Throughout learning
As the profession of aerospace engineering is still in a development phase, one can say that there are limitless learning opportunities. You will work with great people having great minds. As the field of aeronautical engineering requires teamwork you will learn from the experts in the field. This field needs creativity in solving the problems. Every day you will be exposed to new sets of problems that will require your skills and intelligence. So we can safely say that learning never stops in this profession. It is very good for people who want to learn throughout their lives.
Other than this it is a growing industry. To apply for a position in as an aerospace engineer, you should at least have Bachelors in Aerospace Engineering.  You can get masters if you wish to. And then you are ready to excel in this industry.