Best wedding flowers for winter season
Winters have already begun and of course I don't know about you but it is one of my favourite seasons. Just a few days back the first snowfall already hit Europe and now it's coming around the world, it just feels so good to be in these beautiful seasons surrounded by your family. With lots of joy even though you are sad and you might just notice that the fresh blooms of the winter season will fill your heart with lots of love and freshness. if you are planning on having your wedding during the winter season it would be at the lighten itself you would be very happy to have a wedding like Phoebe Buffay, or like that you live in a world full of snow. but of course if you're getting married during a winter season you need to keep in mind the fact there will be too many arrangements that need to be proper and also what would you do with the flowers it is important to keep a budget in your wedding and you cannot spend all of your money on just flowers because the wedding cakes are also costly and each other if even a single thing goes out of line, then your whole wedding would be spoiled. To solve all your issues regarding your wedding flowers I have listed down those flowers that are not only in season but would be amazing for you all cheaper too –
1) Daffodils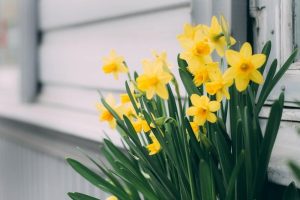 Well, I became a fan of daffodils ever since I read the poem Daffodils. However, one of the best things that could possibly happen in your wedding is that you could have these beautiful Daffodils as a part of your wedding and not only they are cheap and seasonal but they thrive in snow. The best parts, they are available in a hue of colours such as obviously yellow is unknown colour but then it's available in a mixture of peach, apricot, white and yellow, and many other right is that have developed over time. Daffodils would be perfect flowers if you are having a rustic wedding because these flowers don't have a royal look, their look is more rustic.
2) Winterberry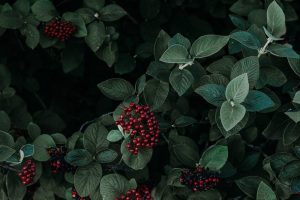 If you are winter wedding especially if it's near about Christmas then you believe lots of read and the winter berries to decorate them just be careful with those the shortcut leaves but rest as well these red berries thrive when the snowfall is at its peak so you can just plug down the berries and use them to decorate your premises along with pine cones Orange peels there are so many things if you are decorating and if your hiring a decorated and obviously they will know how to put these things to a better use. Whatever your decision might be, the bright cherry red of these winterberries would be a beautiful decoration in itself. But suppose if you are not able to attend your friends and family members wedding held in another country such as India, then you can always send flowers to India, these beautiful red winter berries would make anyone's Day special.
3) Roses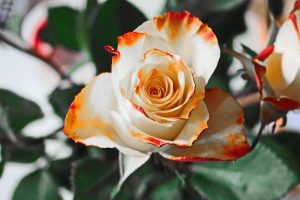 One of the best things about roses is that they thrive all through the year and of course in a temperature controlled atmosphere they can be grown very easily. And these are one of those flowers that have lots of varieties of colours species you name it and these flowers will suit themselves to the occasion and obviously if it some winter reading then a what would be it without the combination of white and red roses or maybe white and blue for a snow globe wedding. The best part about roses is that they are always available at a cheap rate. Like you order birthday flowers online, you must remember that you cannot order wedding flowers like that because this will be a purchase in bulk so you will be getting lots of discounts over there so make sure to hire the best wedding planner who can get you some good discounts.
4) Begonia
If you are one like me who loves to have lots of colours in their house then definitely what would our weddings be like? Begonia has lots of colours and it thrives all year long. The best part about begonias is that they look amazing as tabletop flowers in beautiful vases, and they are available in different shapes and colour combinations in one plant itself. So if you ever thought that your wedding didn't have lots of colours and with begonias on your table top and in all of your decorations you could be rest assured that your wedding would be a colour for even during snowfall.
5) Barbena
These plants have very beautiful and small flowers in colours like red, yellow, purple, rose, lavender, white, pink and many others. You can decorate them alongside candles or just place them in glass vases, creative rustic look with them whichever way you want they will suit themselves to the occasion.