Ola Electric Scooter 2021 India Launch at Priced of Rs 79,999 Only
Ola Electric Scooter Launched in India, New Ola Electric Scooter India Launch Highlights: The company has launched S1 and S1 Pro electric scooters in India at very competitive prices tag, and given the best features that Ola has put into these,
India is a country of diversity full of culture, people, tradition, language and religion. India is developing and growing in every possible way, but the drastic change in climate is a challenging thing that has become a national issue. According to a survey 12crore liters Of petrol are used in India by vehicles. Every year that contributes to 40% of pollution in India. This needs a quick and proper solution.
To reverse the impact of climate change in India infused by vehicles a leading company OLA has come forward with their brand-new revolution. The revolution started in India and is looking forward to spreading globally. Ola company in India is the ground 0 of this revolution that owes to free India from vehicle pollution. OLA Futurefactory, will be the world's largest 2 Wheeler factory.  This factory aims to produce 15% of global two Wheeler production. This factory targets to produce 10 million scooters in a year and one scooter every 2 seconds.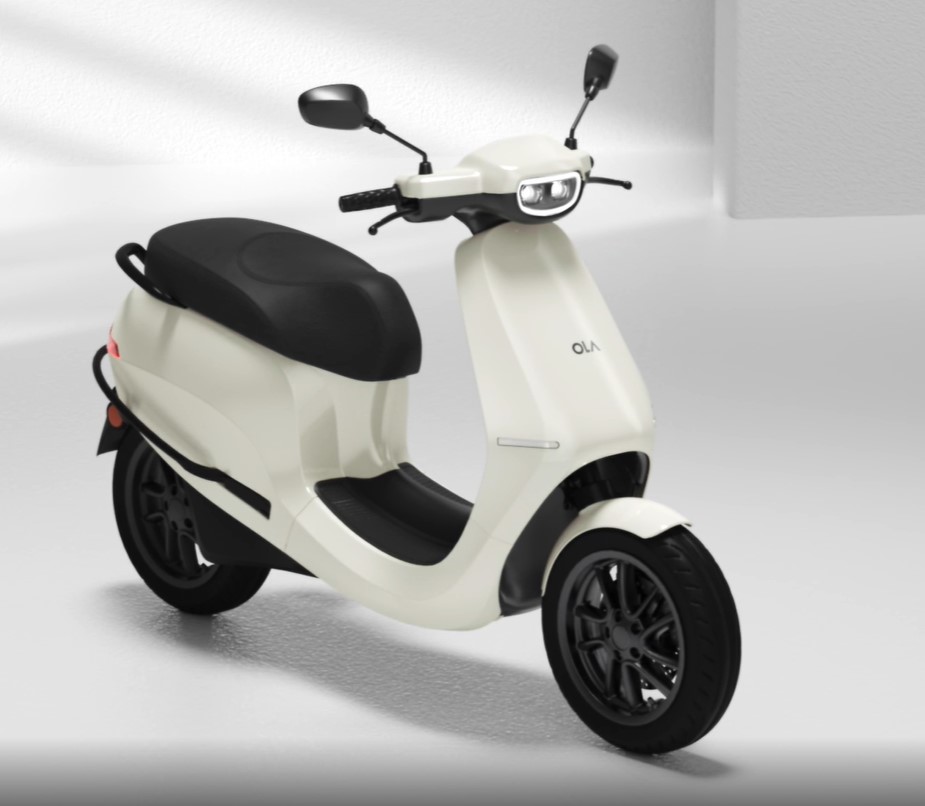 Around 80% of vehicles are sold by companies in India.  20 million two wheelers are sold in a year but only 12% of people who have two wheelers. OLA aims to build products that are evolutionary and sustainable.  OLA scooters are best in design performance and technology. They have introduced a scooter OLA S1, best in design performance and technology.
Features OF OLA S1
Number of features have been installed in ola S1 that will change your  Expectations from a vehicle.
Let's take a quick look on the feature: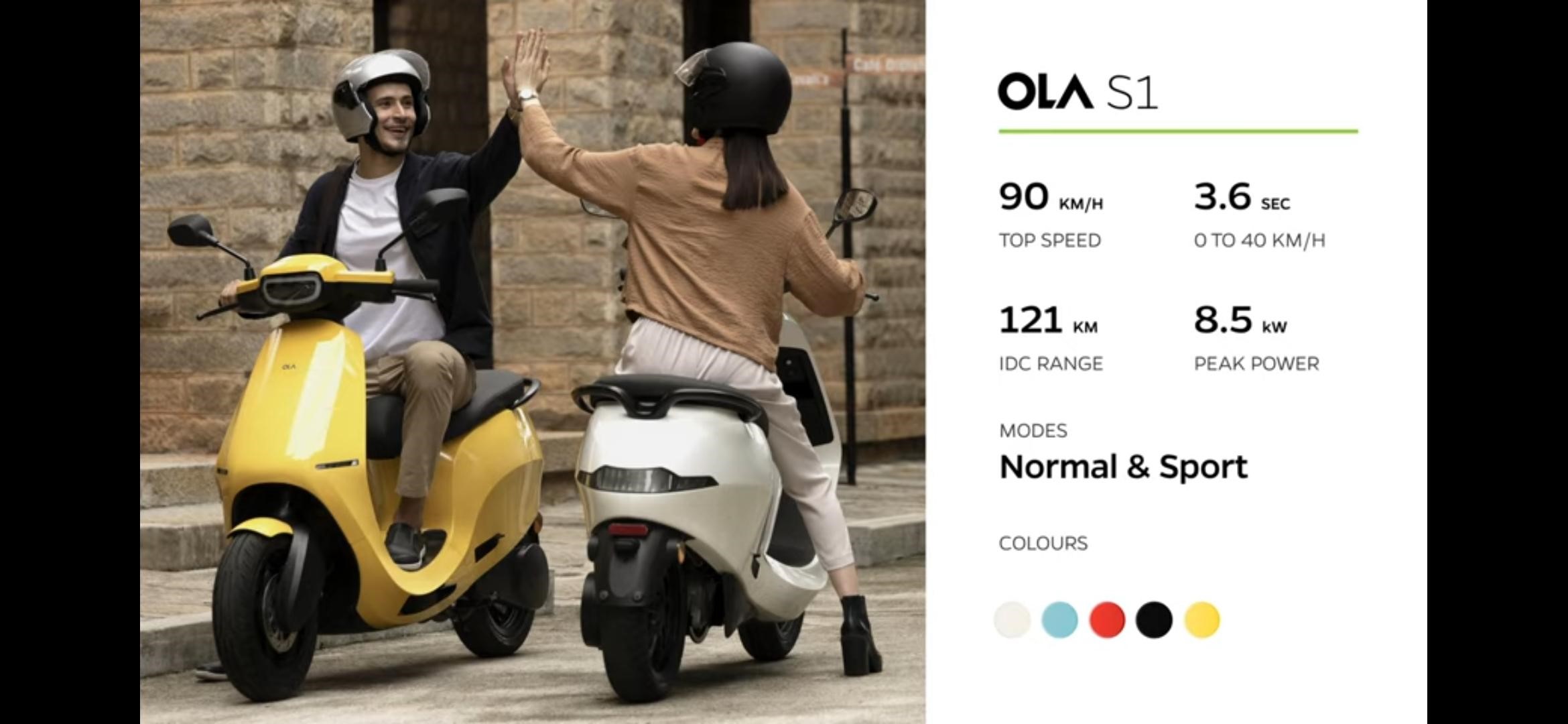 BEST DESIGN
With best in class functionality, S1 is designed to be young and vibrant.
It has iconic headlamps fluid design and a large boot space for 2 helmets.
Breathtaking acceleration that is faster than fast and slick with superb Traction For exceptional handling on all surfaces.
It is coming in stunning colors.
 BEST PERFORMANCE
It is easy to speed up from 0 to 40 in just 3 seconds and 0 to 60 in 5 seconds.
Allow you to travel at the top speed of 115 km per hour.
181 km IDC range per charge.
 BEST TECHNOLOGY
You can switch between 3 modes: normal sports and hyper. S1 in hyper mode is the craziest vehicle to drive.
It is faster than many sports bikes with the most powerful motor with 8.5 KW peak power. Largest battery pack with 3.9 KWH battery capacity. It is 30% higher than any scooter. Both are OLA factory Benchmarks.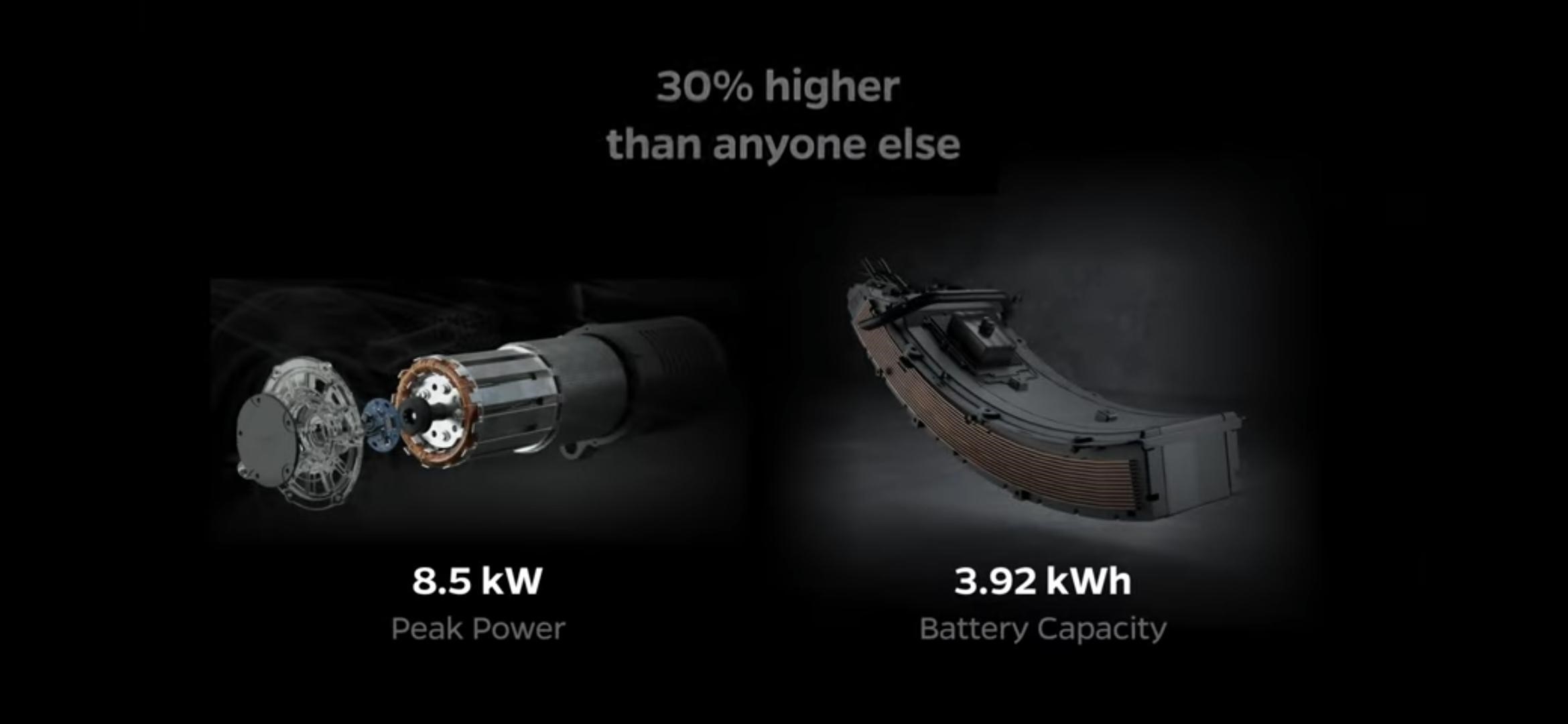 It gets fully charged in 6 hours at home using 750W portable chargers or if urgent it can get 50% charged in just 18 minutes in OLA Hyper charger network across India.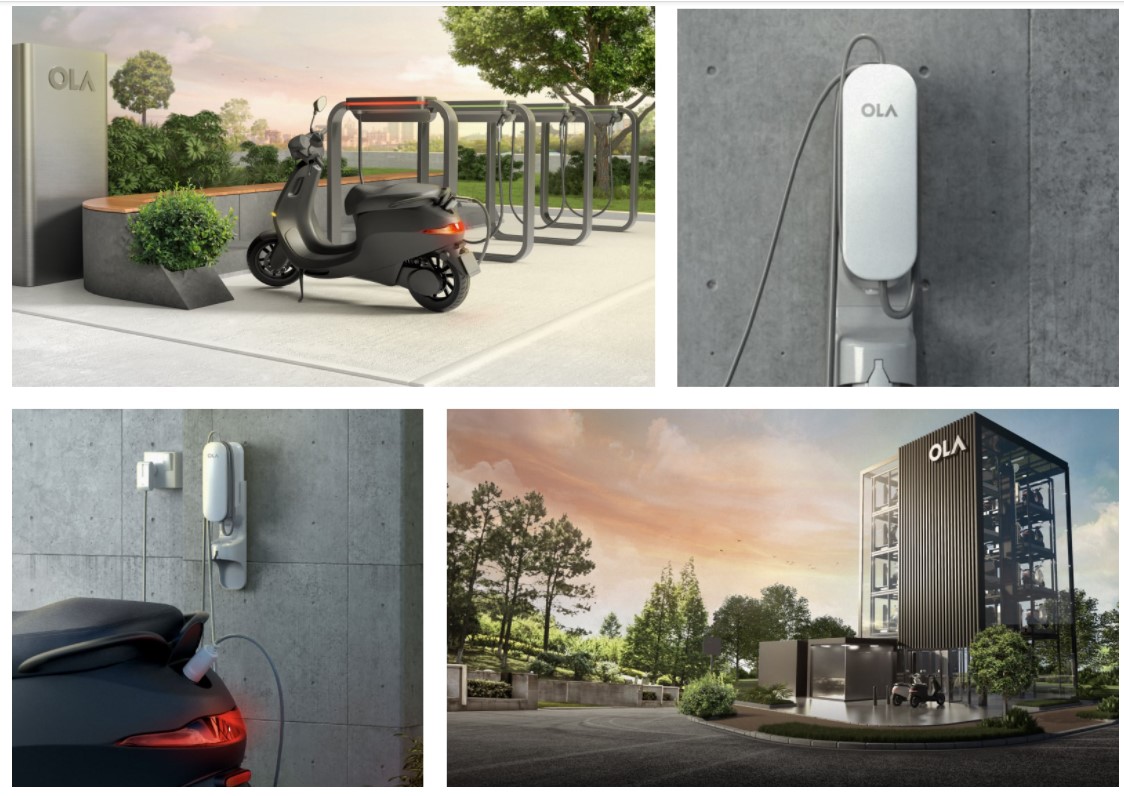 It is easy to come in-and-out of parking space using reverse mode.
If standing on a slippery slope a holder will hold you on the place with the help of a hill hole.
OLA comes up with 1 of the lowest central gravity that makes it the most stable vehicle in its class. With front and rear disk brakes and the extra white tires you can control your scooter even if you are in hyper mode.
This scooter has a Screwzer control that will automatically maintain your selected speed and will help you to go up-and-down without any input.
 COMPLETELY NEW OPERATING SYSTEM
OLA S1 has a Move OS operating system. It has multiple LEAFROCK technologies.
You can use the move OS on the 7″ display. It is the sharpest, brightest and shatterproof display.
It has the most powerful vehicle computer installed underneath the display with-
Powerful 3GB RAM, OctaCore    Processor.
Connected 4G, Wi-Fi, Bluetooth.
It does not come up with a key. It has a sensor that unlocks when you go closer and locks itself when you walk away.
You can lock it by using your app on the screen of the ola S1 scooter or either by censor.
RIDDING EXPERIENCE
Now you will have a totally new writing experience with ola S1. OLA S1 has a totally new feature called ' Mood'.  It has 3  Moods.
BOLT MOOD:  Designed for speed lovers, speed and power are put at the center of the screen.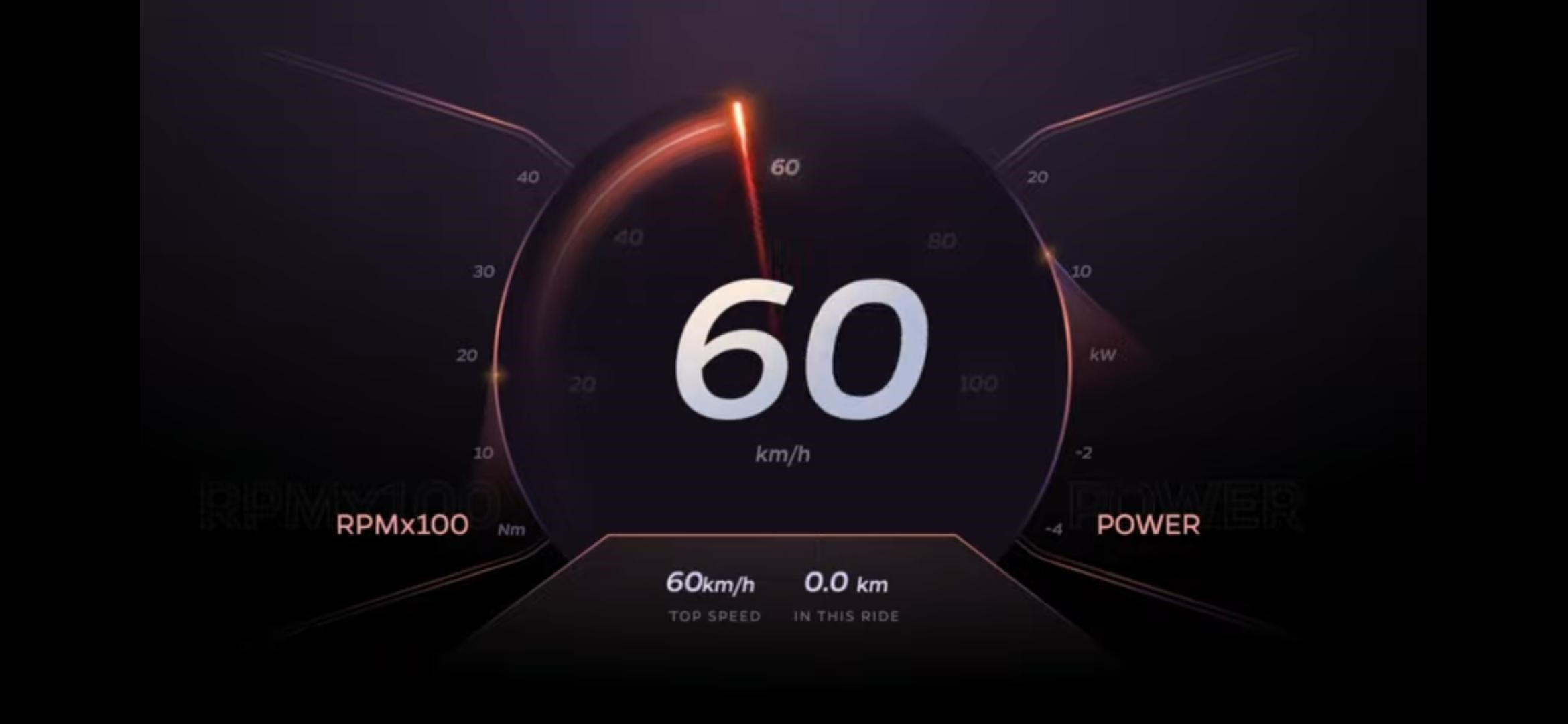 CARE MOOD:  It will help in saving CO 2. The more you will save CO 2 the more your favorite plant will grow.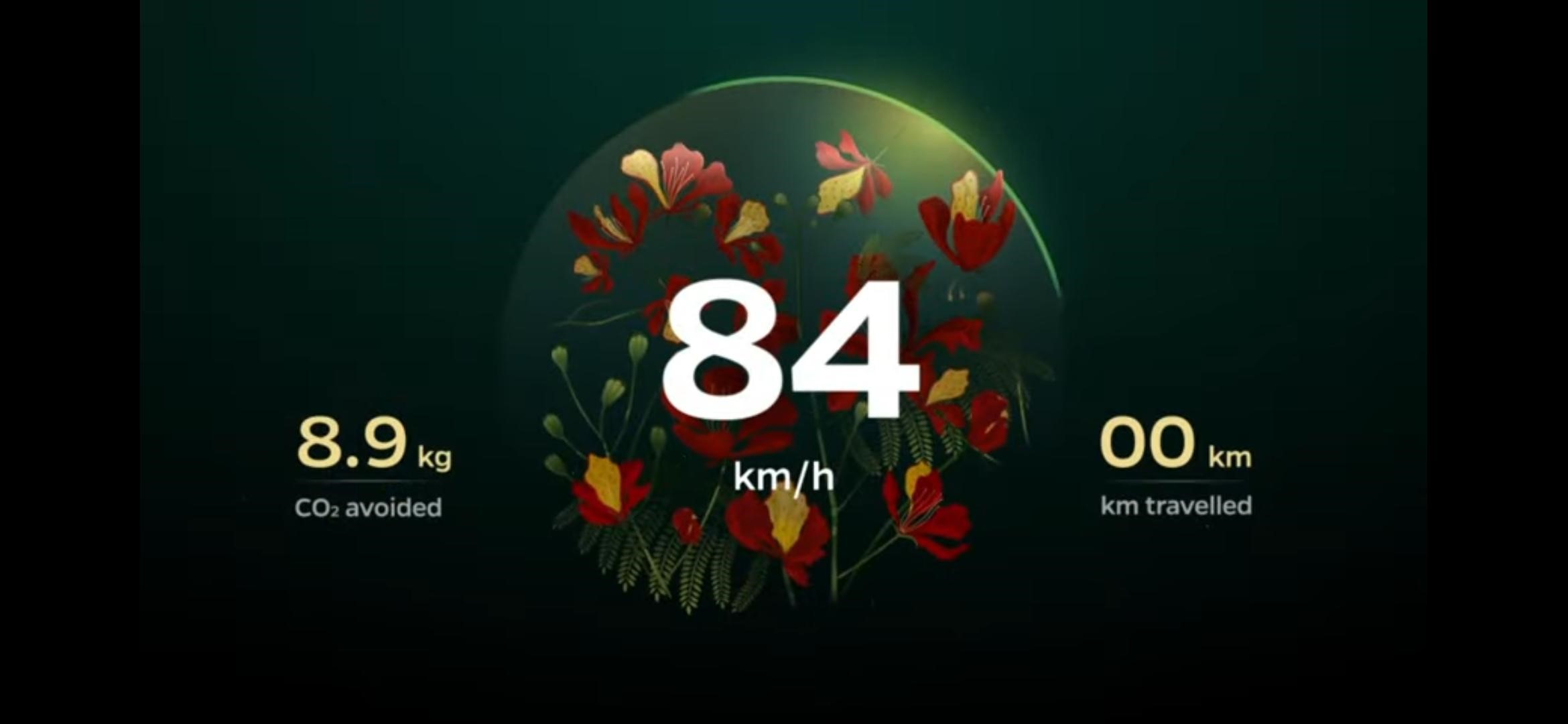 SOUND MOOD:  It's a pure si-fi experience. With this feature you can make your scooter sound the way you like and it will make no sound if you want to go soundless.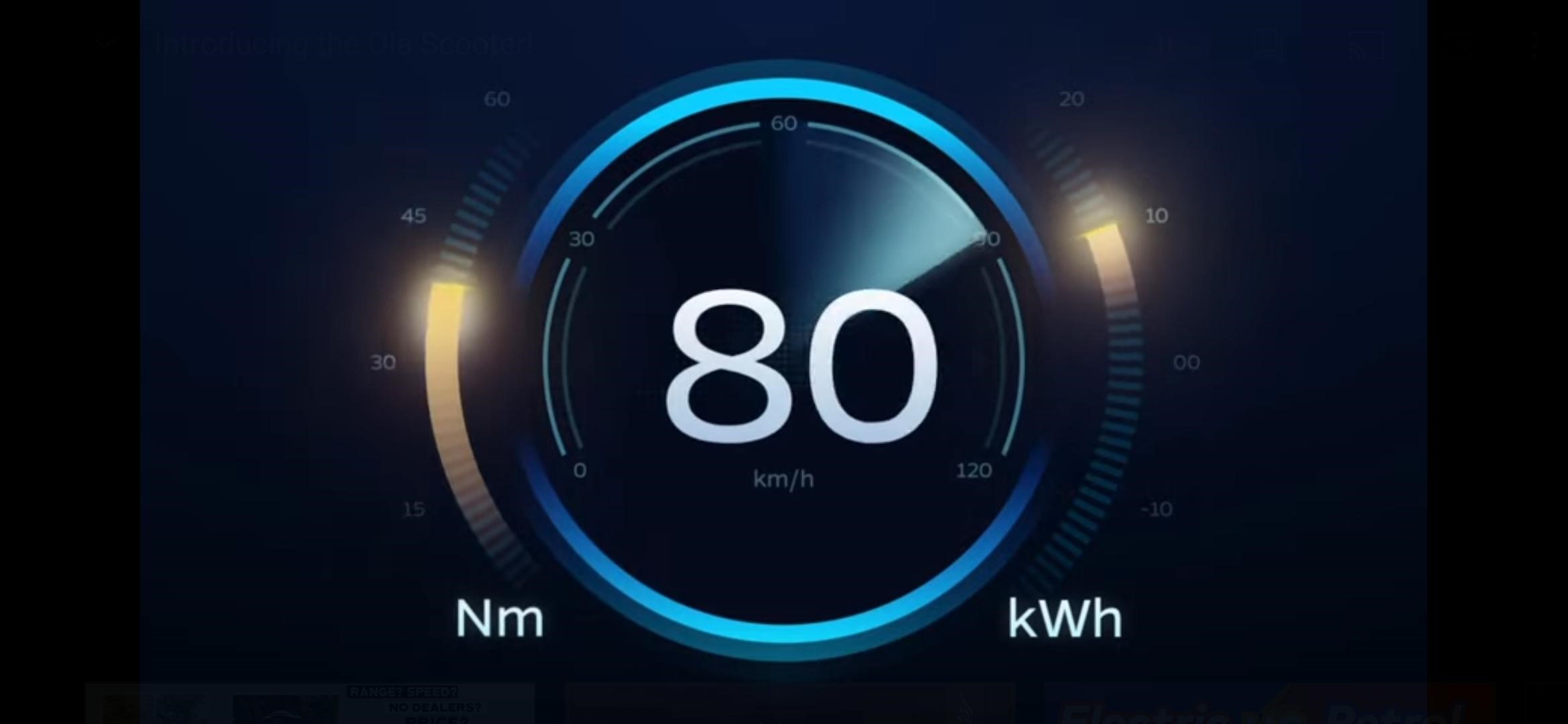 KEEPS YOU UPDATED
If you want to get weather updates or vehicle performance it is easy with just one swipe. Wedge choices are endless. Each mode comes up with a unique design for each Widge. It is easy to load clashes with one swipe. You can load all the icons to use features like navigation music,maps etc on OLA S1 screen. It provided the best navigation experience as a vehicle. It can also be used offline.
PROFILE
Anybody or everybody riding the ola espan can have their own profile using the screen.
Profiles have different features that helps in the safety of the rider.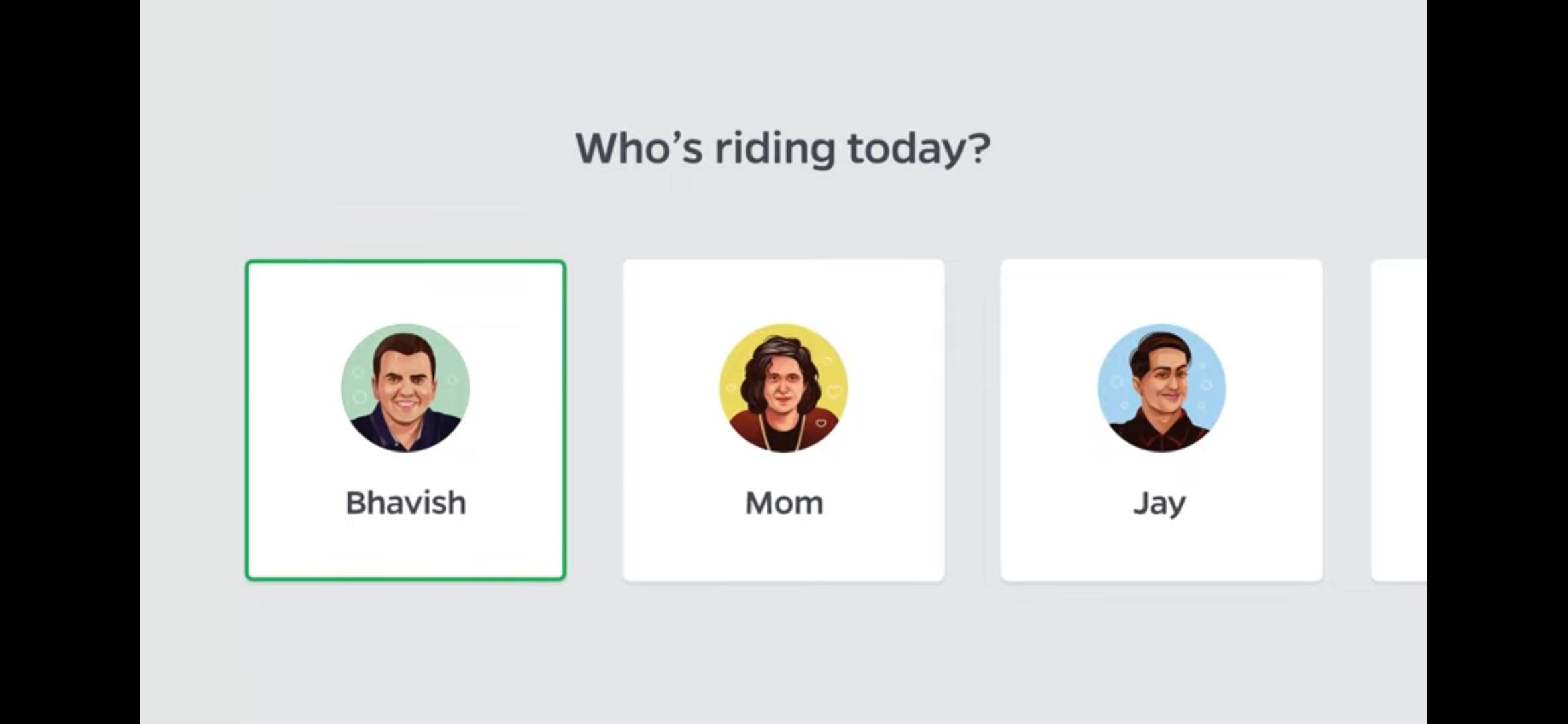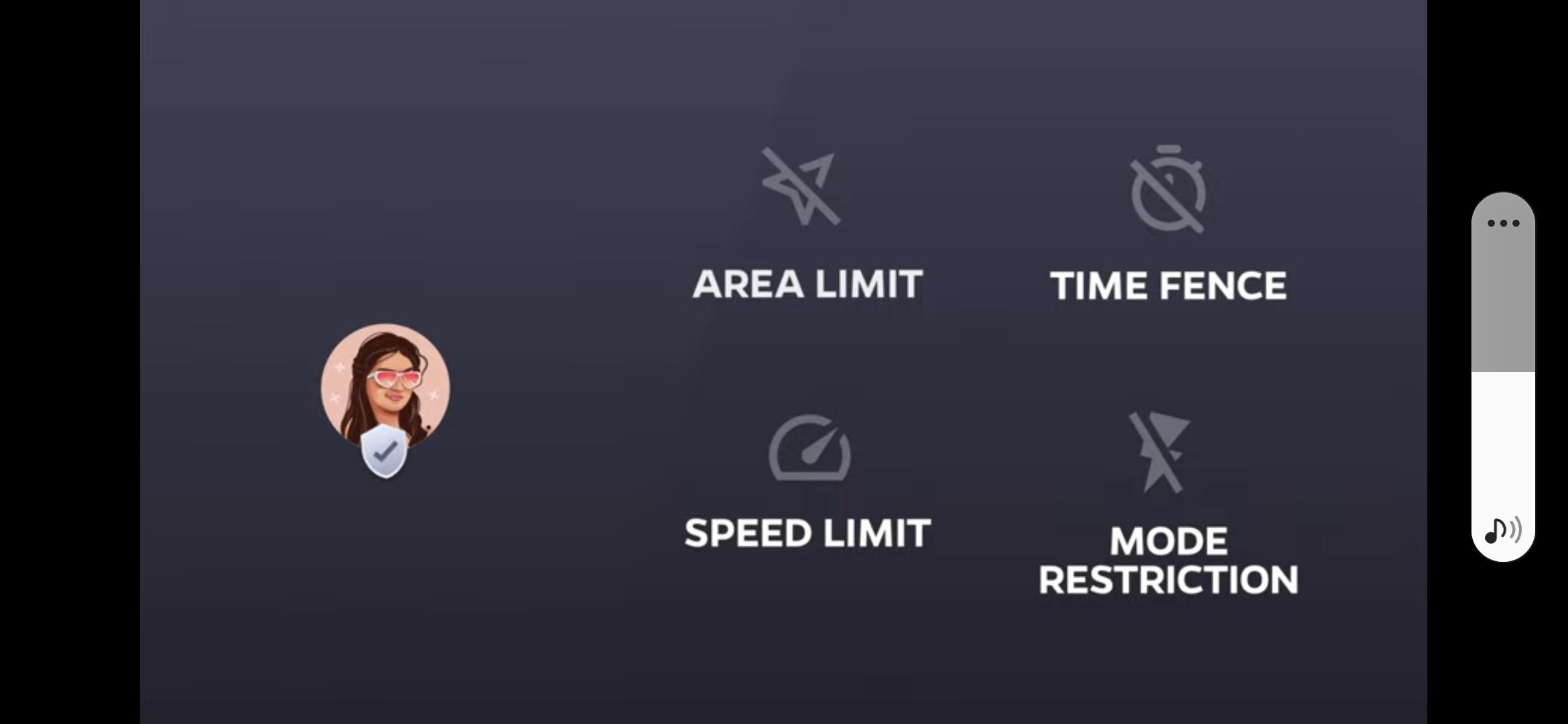 OLA APP
OLA electric app keeps you updated about your health and safety. Track live location and inform you about battery and health alerts.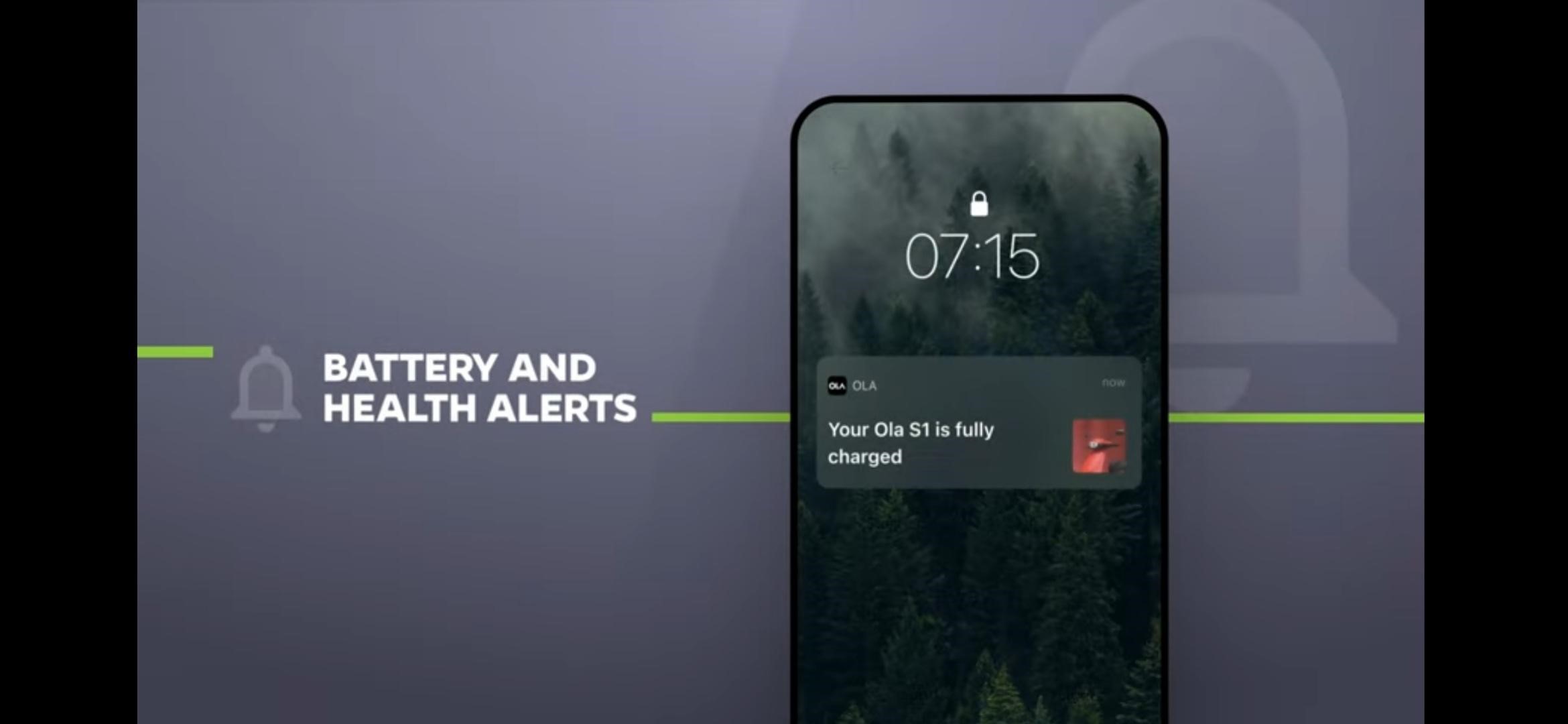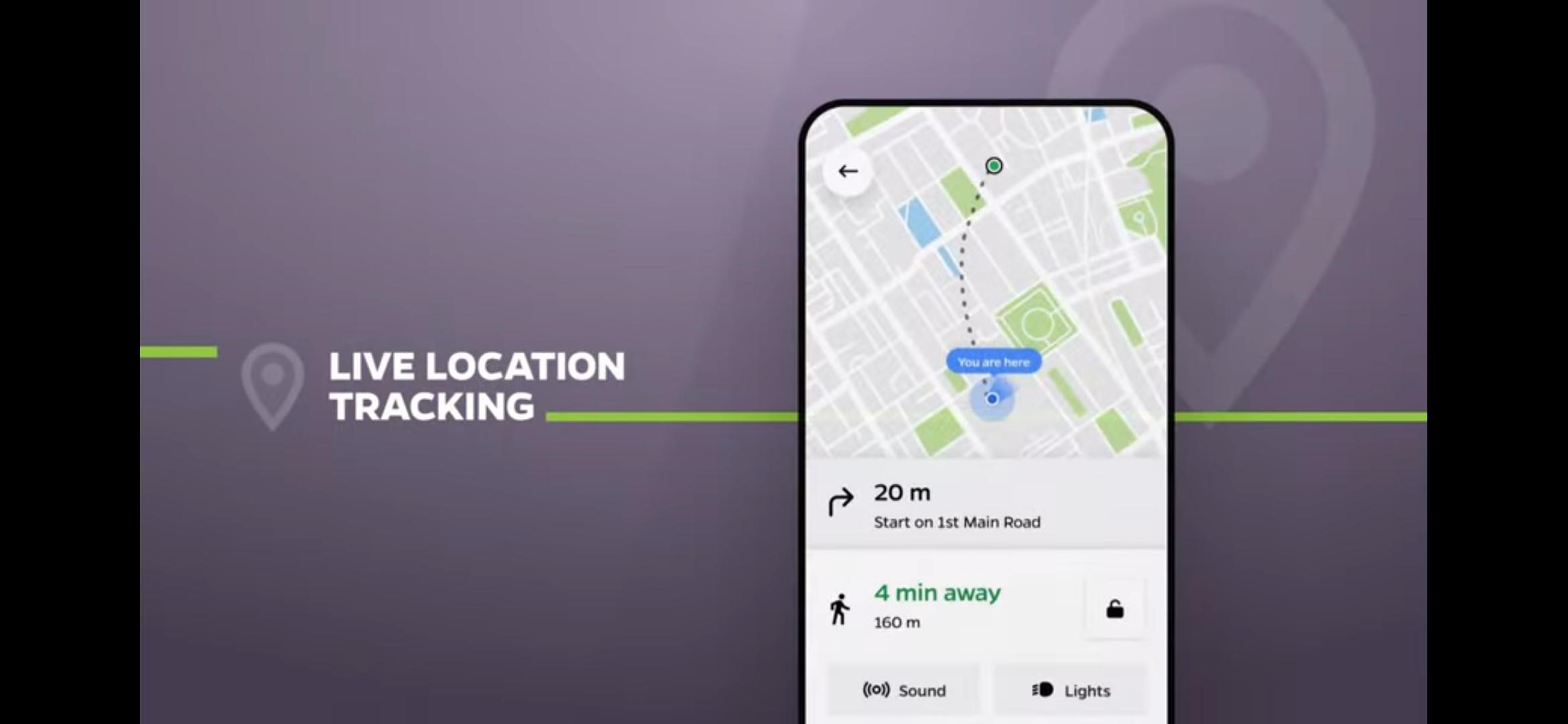 Servicing:  If you want to service your OLA S1, the OLA Electric wonder  app can book an appointment for you at home.
Security: By using app you can control all functions like locking your car and many more.
VOICE CONTROL
Powered by multiple microphone array and even speech algorithm you can control your ola is one with your voice.
Olas one has a inbuilt speaker.
You can even take calls on OLA S1.
VARIENT
OLA scooter comes in two variants OLA S1 and  OLA S1 Pro.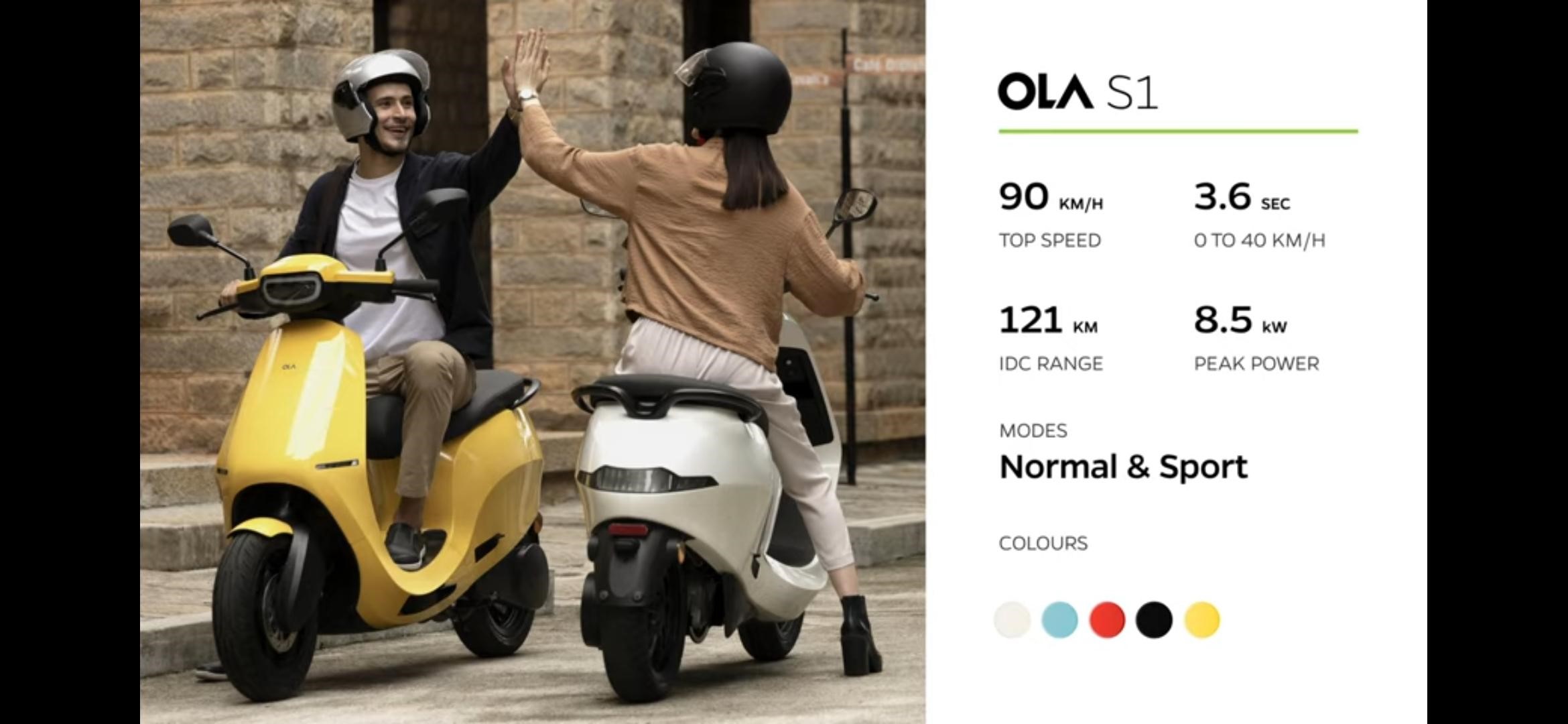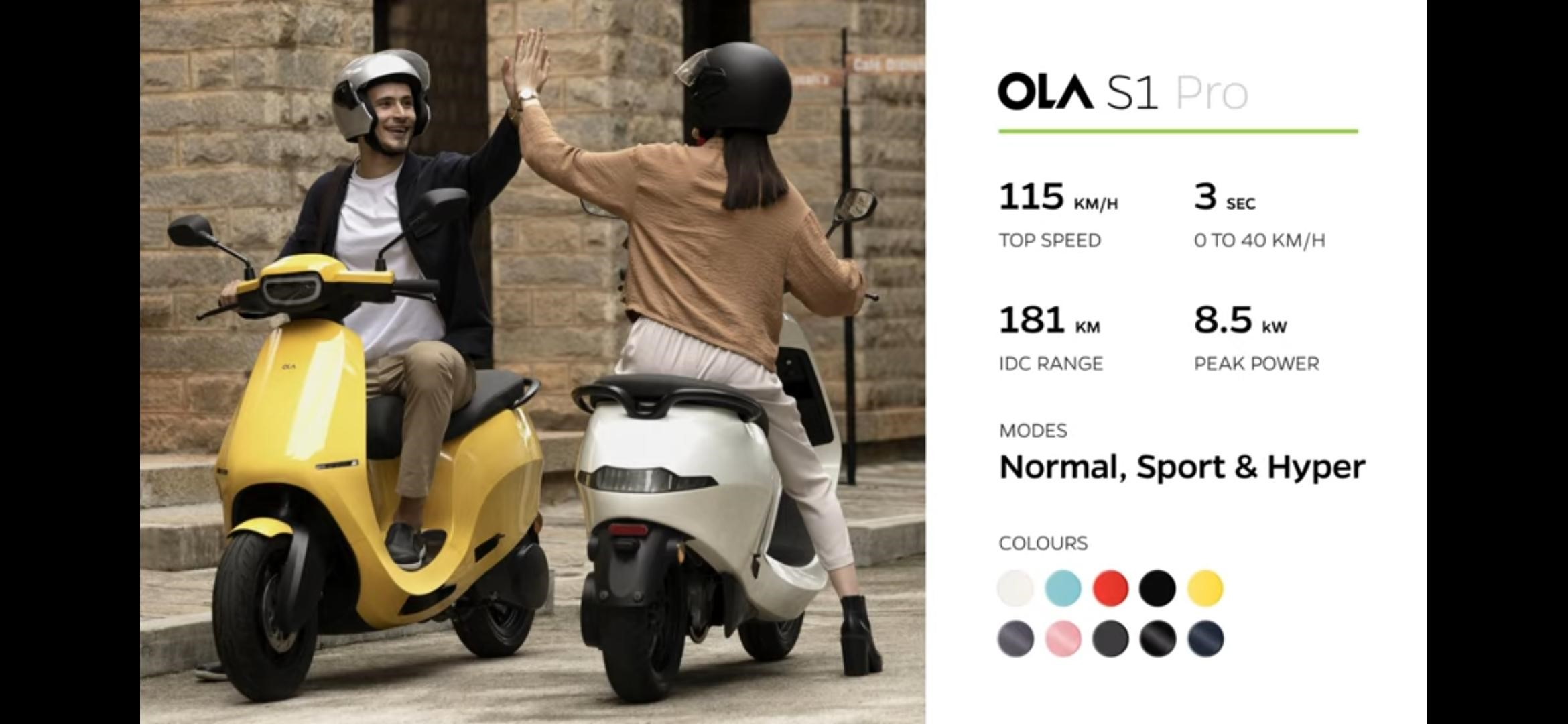 PRICING
The price of OLA S1 is ₹99,999 and OLA S1 Pro is ₹129,999.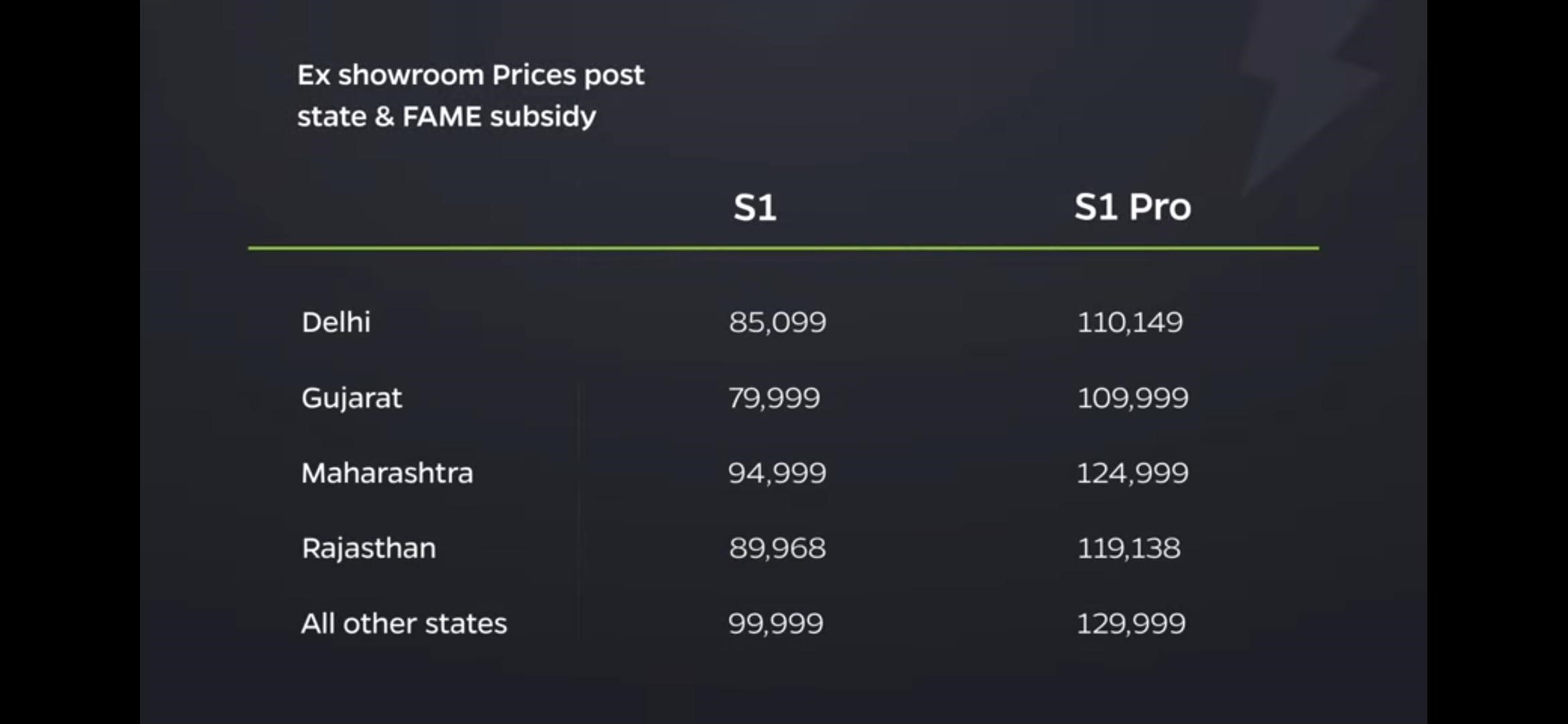 You can simply buy your scooter by paying full amount or can have EMI Plans.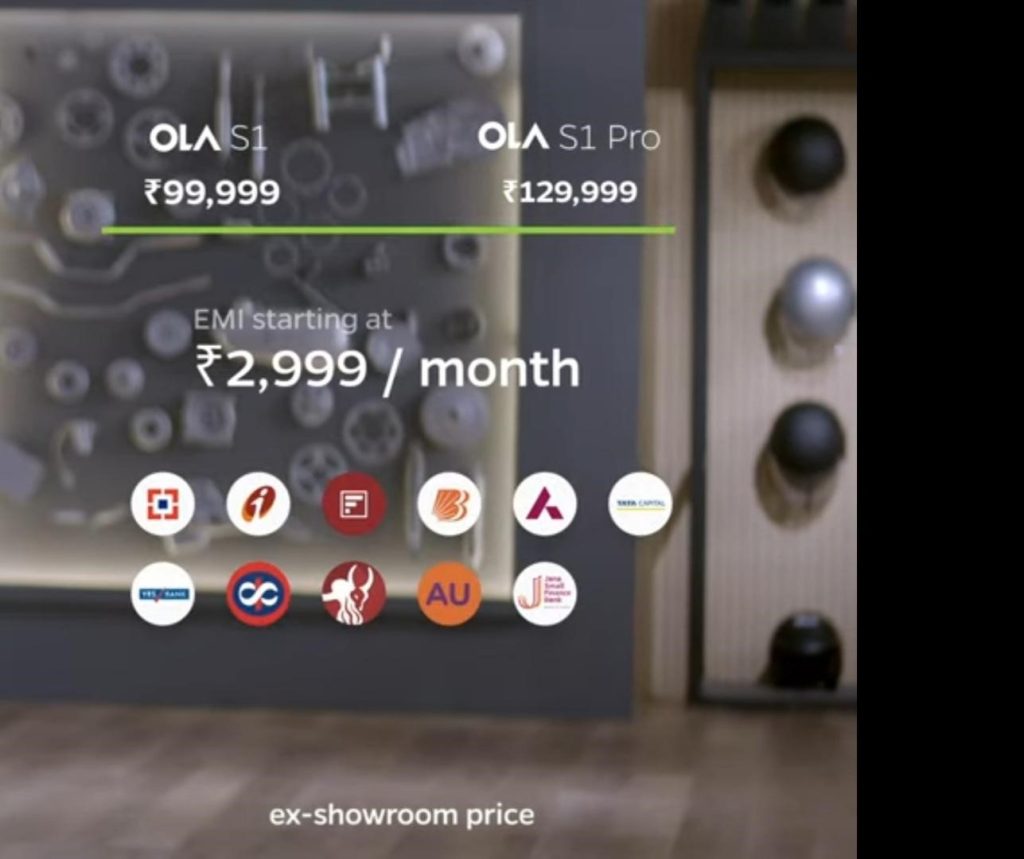 A state wise list of price in different states of India.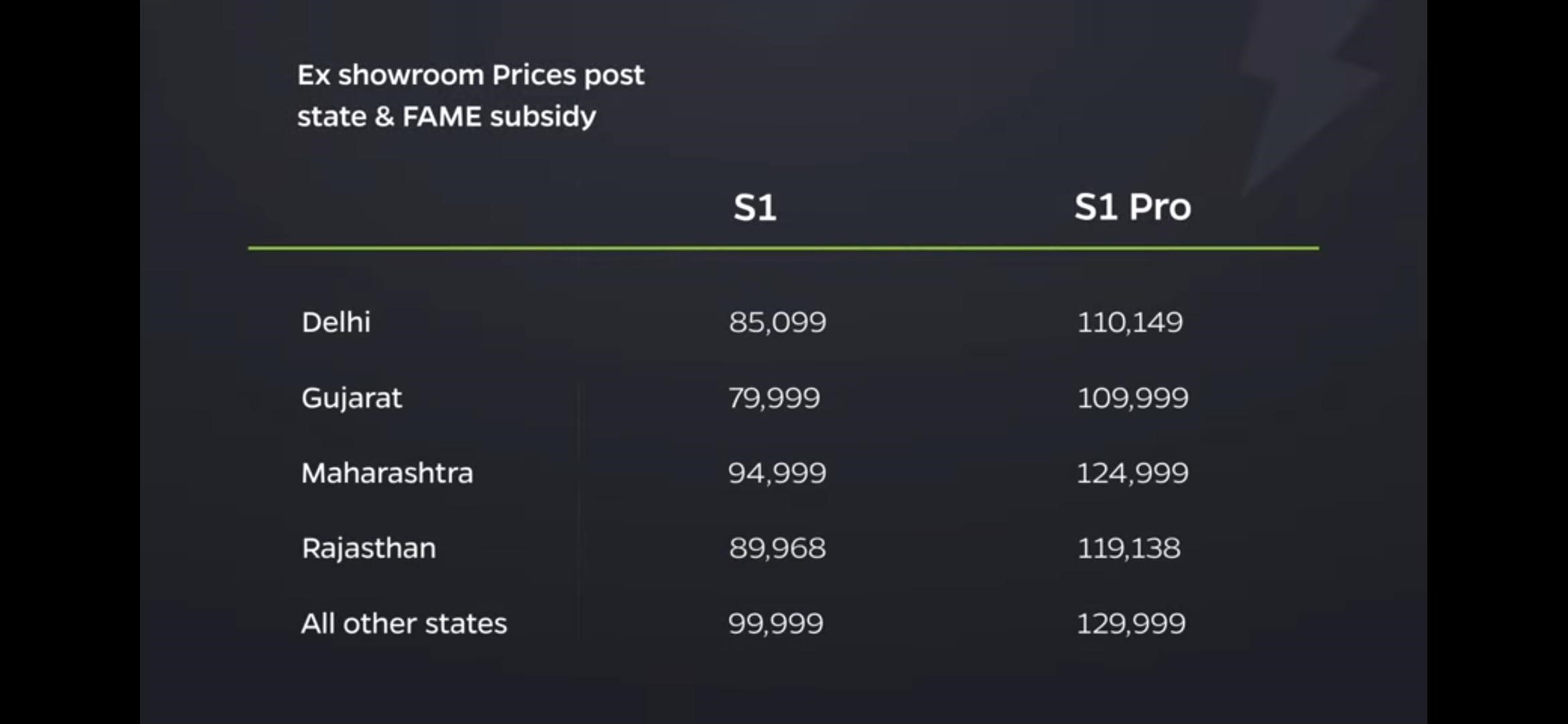 RESERVATION
Those who want to buy it can ordered  from September 8 and the company will deliver from October.
If you have already reserved then should reach olaelectric.com for color and variant.
OLA Futurefactory is the largest and most advanced factory spread across 500 acres with 10 production lines and a strategy capacity chink capacity to produce over 10 billion scooters a year, will soon be the world's largest two wheeler producer. OLA Electric is looking forward to a modern Era of Industry 4.0 in India.