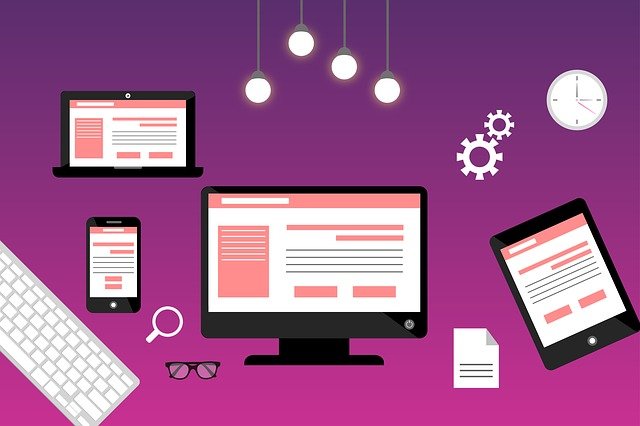 Topmost Website Designing Tips For eCommerce Websites
The internet and modern technologies have established an online avenue for everything, including shopping. An E-Commerce website is an online platform that enables people to buy and sell goods and services digitally. E-Commerce sales have grown to a greater extent, as people are currently shopping for desired goods and services online. They are cosy in receiving their products at home just by hitting a few buttons. An E-Commerce website can build your brand presence online and reach remote customers hassle-free.
The more user-friendly and attention-grabbing the website is, the significant number of visitors turn into customers. Customers should sense a quick and trouble-free purchase process from your website. If the website is not optimized for sales, any digital marketing strategy won't work, and you may lose your shoppers. To get more customers to your E-Commerce website, the website must have an appropriate design. The web design company, helps you to build a unique website.
Top 8 Web Design Tips For E-Commerce Websites
Below are some practical website design tips you must try for your E-Commerce website to increase sales.
   1. Prioritize Website Users
The most significant aspect to consider while designing an E-Commerce website is to keep target audiences' or customers' comfort in mind. The product description, product images, checkout page, payment pages, etc. should appeal to customers to buy your brand. Visitors checking your website may love its interface and decide to buy. Make sure your website is user-friendly.
   2. Keep The Design Simple
Make sure you keep the website's design minimalist and simple. It is believed that simple website designs are more appealing and trustworthy. Remove any unnecessary information from the website and keep it minimalistic. The simple website offers a professional look. Moreover, you can look at different websites on the internet and plan accordingly about the website design. The website development company in Mumbai, like Techmagnate, will help you develop your website's design simple and classy.
   3. Make Marketing Your Brand A Priority
People believe in buying products from established brands. They do not appeal to unidentified sites, which steal their attention and other information. Therefore, you must significantly focus on elaborating your brand. Emphasize who you are, your company, how different and classy products or services you offer than your competitors, etc. Adding such information will surely help you to grow connections with your audiences. Make marketing your brand a priority with Techmagnate, the digital marketing and website development company in Mumbai.
    4. High-Quality Photos
Shoppers majorly get attracted to products' photos. They observe pictures and decide whether to buy the product or not. Hence, using high-quality product images will play a vital role in converting visitors into shoppers. Moreover, you can add a video of the product explaining its parts. Try to upload five to six images of each product, covering every angle of the product.
    5. Include Key Points In Product Description
Mostly, people do not read the detailed product description available. They look at critical points and skip the explicit content. Therefore, make sure you add product description in a bulleted list, covering significant features of the product in short words. Moreover, you can make critical sentences or words bold to drive users' attention. Do not include any unnecessary information. Keep the content easy to scan and to the point.
   6. Add Reviews
More than 60 per cent of people decide to buy a particular product or service after reading reviews. Hence, adding reviews to your E-Commerce website can help you drive more customers, and indeed, more sales. Below every product or service you offer, make sure to include the respective reviews. If you provide fewer products, you can design a separate page and add reviews there.
   7. Make Categories And Add Navigation Menu
The menu bar helps shoppers to navigate through your website effortlessly. Make sure that the menu bar appears on the top of every page of the website. Additionally, if you offer many products, make sure you frame categories and place products according to the categories. Doing this will assist shoppers in searching for products effortlessly.
   8. Painless Checkout Process
If the website has a cumbersome and clunky checkout process, you may lose your customers. People love shopping from the website that provides a simple, straightforward, and painless buying process. Make a clear design of the checkout page. Include all details that shoppers need to enter while purchasing. Moreover, include information shipping options, charges if applicable, order return, refund options, etc.
Conclusion
Consult the best web design agency, to develop a professional-looking website design and increase your business sale.